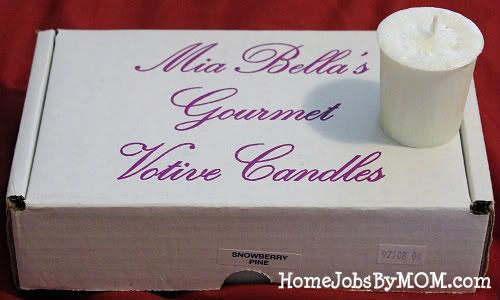 Mia Bella's Gourmet Products have an amazing scent and quality that is hard to find elsewhere. You can smell these candles even before you open the box! An entry into this giveaway gives you a chance to win 6 Mia Bella Snowberry Pine votive candles. Each votive is 2.5oz, and are made of a proprietary natural wax blend with a lead and zinc free wick (made of 100% cotton). The Snowberry Pine scent is a mixture of Balsam Pine, semi-sweet winter berries, and a hint of mint.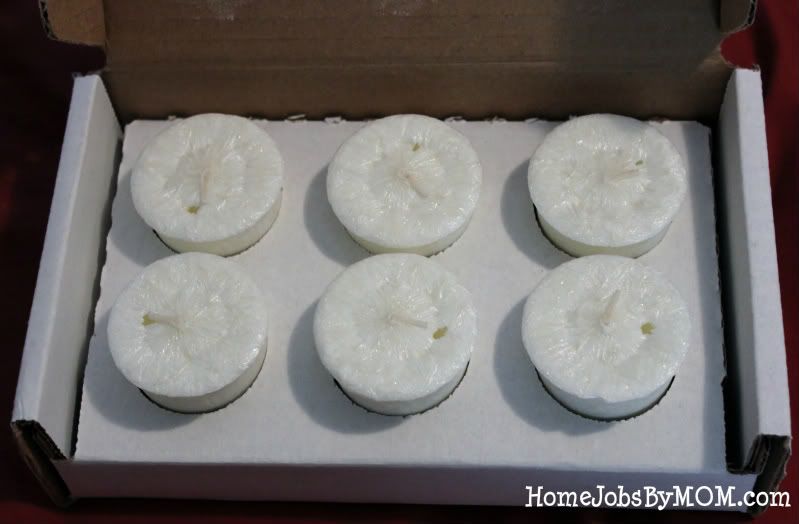 To learn more about Mia Bella's Gourmet Products please visit Scent-Sations, Inc.
This giveaway is taking place on Facebook on Home Jobs by MOM's page.
Who Can Enter: US Residents Age 18+

Timing: Starts May 1st, 2012 and ends May 11th, 2012 at 12:01am
How to Enter:
To enter this giveaway
To get as many entries as possible follow all of the instructions on the Rafflecopter widget. Happy entering!