Looking for a great excuse to head to the great outdoors? How about a sale on the coolest camping gear around? Today only, you can save 20% off at Redbubble! Read on for details! Oh, and by the way, this post contains affiliate links, but you know how much I LOVE Rebubble, so I'm sharing out of that love. Okay, also because I hope you'll buy something through my links and get me a commission. Hey, I'm not going to lie to you! I need the money! Mostly it's about the love though.

So back to the sale. Yep, TODAY ONLY, you can save 20% off EVERYTHING on the entire site using the code CAMPOUT. This sale ends tonight at 11:59PM PST (that's like 2:59 AM for us East Coasters). So, what types of camping gear can you find at a site that, up until recently, was best known for its cool prints and fandom-style t-shirts? Amazingly, quite a bit!
As you may know from my myriad of Redbubble posts (like this one, or this one, or even this one), Redbubble has grown from a t-shirt, wall art and phone case site into a place where you can find pretty much everything you need for your home and your closet. Except they're not just another superstore. Nope. They've remained true to the art, giving you truly unique and incredibly cool options that step way outside the usual "flowers and stripes" home decor. Although, you will find some cool floral art if that's your thing!
But let's talk camping gear! After all, that's the inspiration behind today's sale! Besides, you've heard me wax philosophical about Redbubble like a million times, right? I love them, we know that, let's move on.
Be the Coolest Camper on the Grounds with Redbubble
Check out a few of my favorite camping and camp-inspired goodies from Redbubble!


Never Stop Exploring Unisex T-Shirt – $25.84
from: RedBubble

Marshmallows Kids Clothes
from: RedBubble

Camp Crystal Lake by superiorgraphix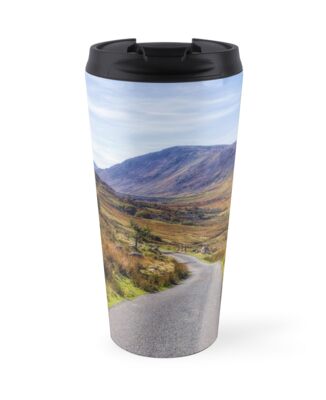 Road To Nowhere by Ian Mitchell
from: RedBubble

Our Secret Harbor by Aimee Stewart

Glen Etive by Jeanie