I just took one of those "what's your color tests," and as expected, I'm totally a purple aesthetic type. I wasn't surprised, since it's my favorite! If you're shopping for a purple lover, too, keep reading! I'm sharing some of the prettiest gift ideas for anyone who loves the most royal shade in the rainbow.
13 Beautiful Purple Aesthetic Gift Ideas That Scream Royalty
Once the color of kings and queens, purple inspires a deep sense of mysticism and mystery. It's the color of creativity, imagination, and inspiration. Whether you're shopping for a friend who loves purple or looking for a gift to give yourself (because you deserve it!), these ideas below are a great place to start!
Just one last note: The links below are affiliate links, so if you do decide to buy anything through them, I'll get a small commission at no extra charge to you.
1. Purple Pastel Ombre Marble Wallpaper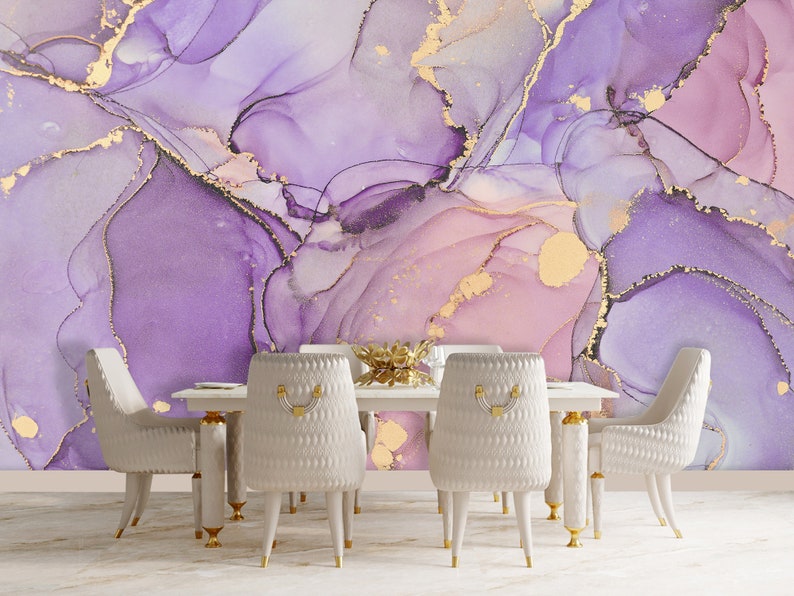 There are tons of purple aesthetic wallpapers out there, but I really love the elegance of this marbled design. It kind of makes you feel like you're in the middle of a geode, doesn't it?
The wallpaper is self-sticking and comes in a bunch of different sizes. Depending on your budget, buy enough to do an entire room (which may be overkill, honestly) or just one really awesome accent wall.
2. Dark Purple Aesthetic Monogrammed Felt Journal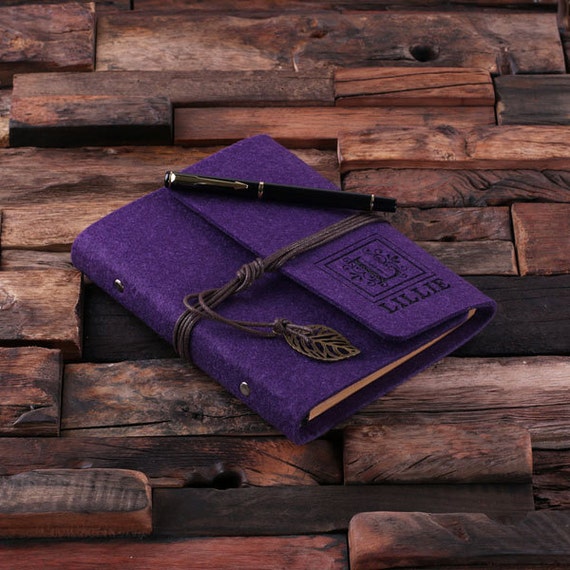 If you're shopping for a creative soul who loves dark-yet-vibrant purple, check out this personalized journal from TealsPrarie on Etsy. It comes with 100 pages of recycled blank paper that's sized just right for both sketching and writing.
Monogramming and personalization are included in the price, and you can even order refills. Plus, it ships from the US, so you won't have to wait on international shipping.
3. Pastel Purple Photo Wall Collage Kit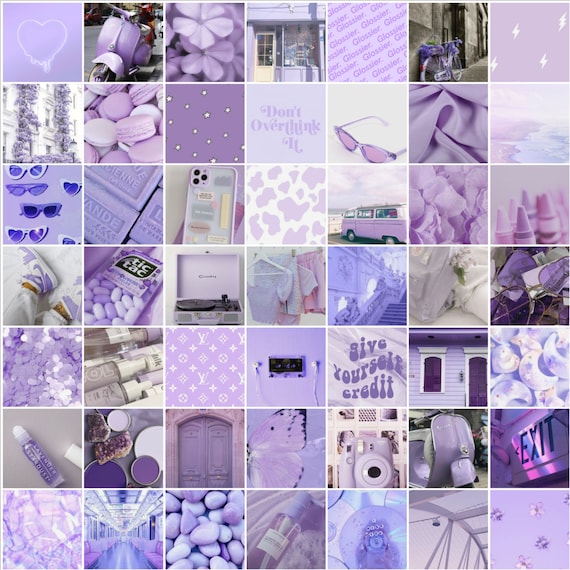 Create an entire pastel purple aesthetic wall collage with this beautiful kit! It comes with 50 printed photos (on glossy high-quality photo paper), each measuring 6×4.
Once they arrive, either wrap them up in a pretty little box and gift them on their own, or use them to create a framed collage gift instead.
4. Purple Graptopetalum Superbum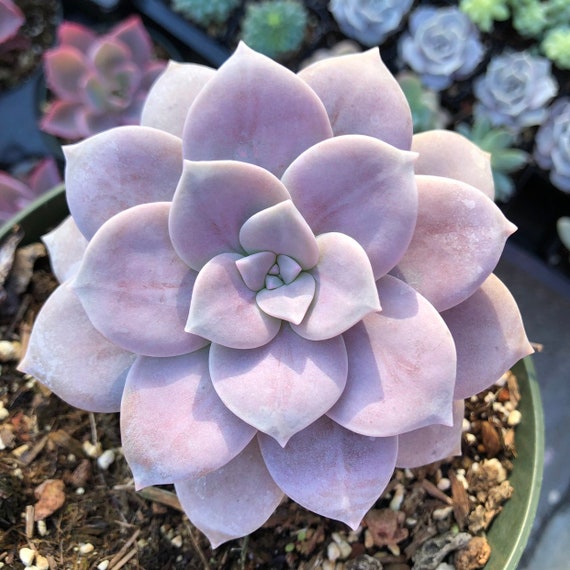 How gorgeous is this little purple succulent? I looked it up, and apparently, it's not that hard to care for, and you can use the seeds or even broken leaves to grow new ones.
It comes in two sizes, 4″ and 6″ (although the 4″ is currently sold out). The 6″ one doesn't ship in a container, so you'll need to grab one before gifting it.
5. Pretty Lilac Resin Coasters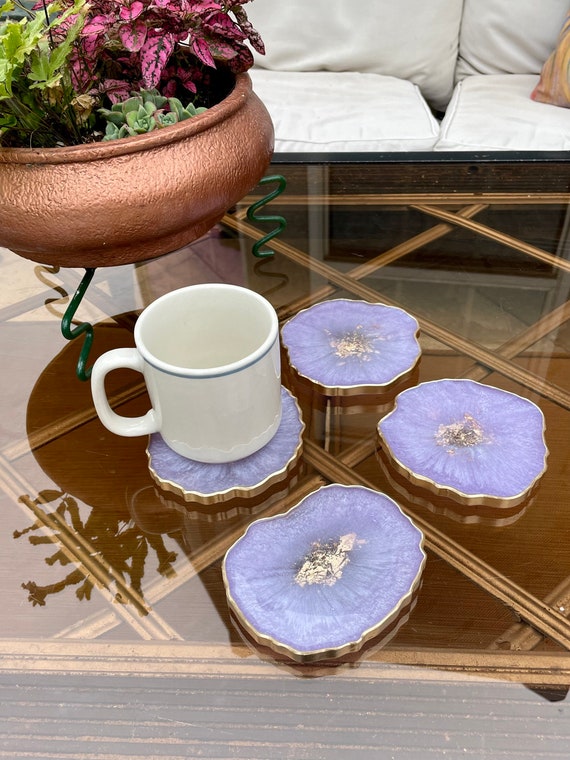 Support an independent artist and give a beautiful purple home decor gift with these pretty little coasters. They're made from resin and pigment powders and come in sets of two or four.
6. Handmade Purple Glass Octopus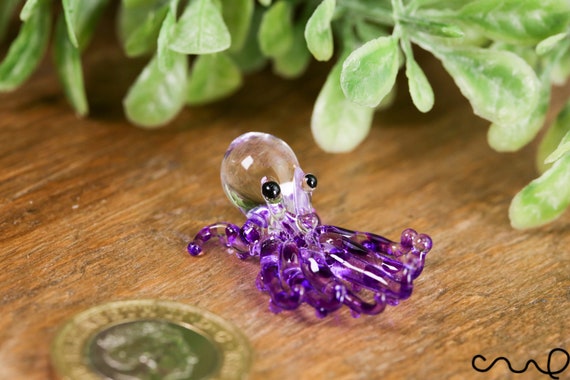 This little guy is just about the most adorable little purple gift idea ever, don't you think? It's made and painted entirely by hand, so each one is totally unique.
The only drawback is that it ships from the UK, which is both expensive and- given the recent shipping delays everywhere- may take a long time to arrive. That said, the price on the octopus itself is way more than fair for a handmade gift, so it makes the extra cost for shipping easier to stomach.
7. Purple Hand Painted Stemless Wine Glass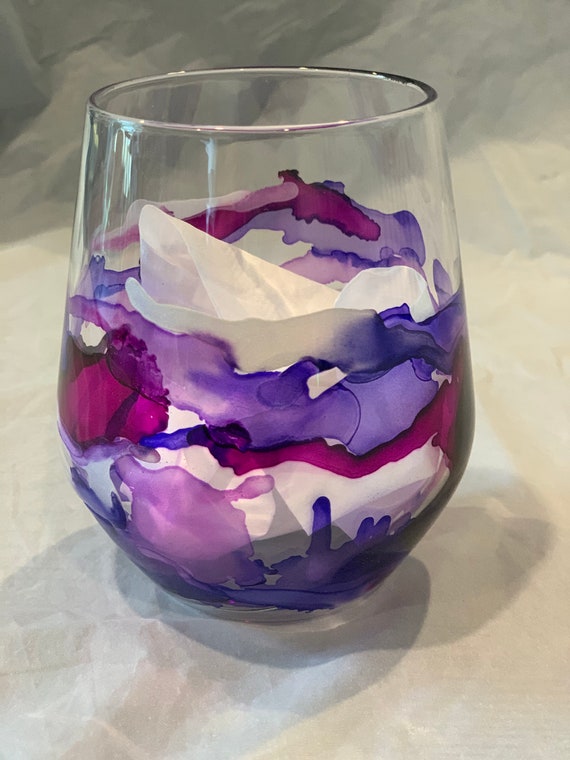 Another totally handmade gift (well, the glass itself isn't handmade, but the painting is), these gorgeous wine glasses make a great housewarming present for purple lovers. They're sold separately, so you may want to grab at least two.
They're made in and shipped from the US, and the paint is FDA approved, so they're safe to drink out of. I'd probably use it more as a decor item, though, personally.
8. Authentic Purple Dream Catcher (made & sold by a Cherokee artist)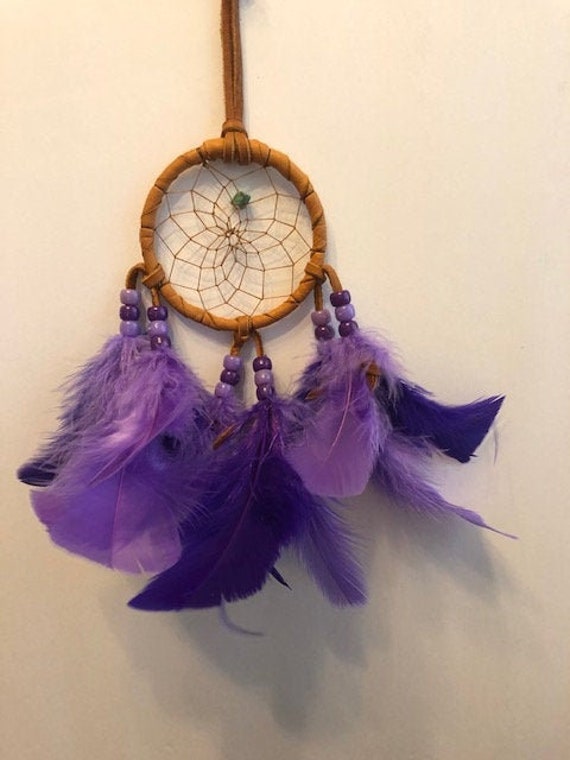 This beautiful dream catcher is made by Cherokee Artist Jasmine Battle, and it comes with a certificate of authenticity, which is important if you're trying to be more mindful of cultural appropriation. The artist will personalize it for free, too.
It is NOT, however, a good gift for vegans or vegetarians, as it's made from leather and real feathers.
9. Purple Amethyst Bracelet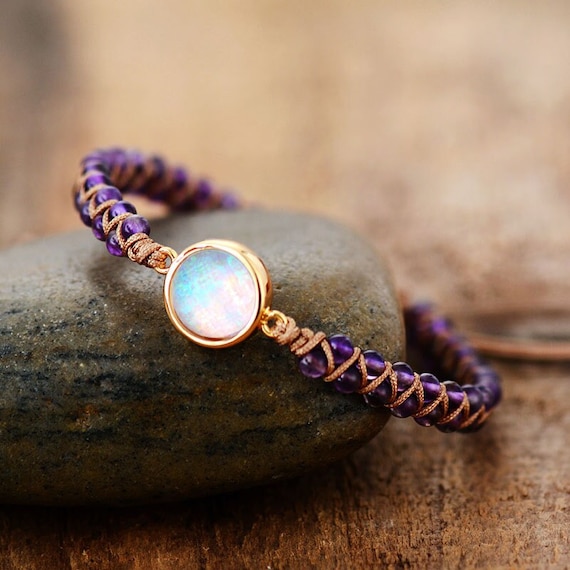 If your favorite purple-lover also loves jewelry, you can't go wrong with this beautiful handmade amethyst beaded bracelet. It's made with real gemstone beads.
While it ships free, keep in mind that it is coming from the UK. So if you're shopping for the 2021 holiday season, order sooner rather than later. Shipping is a freaking nightmare lately.
10. Purple Quilt Set
Is there anything better than wrapping yourself up in a cozy quilt on a cold winter's day? I think not! In fact, I purposely keep my room freezing cold just so I can cocoon myself. 😀
This pretty purple set comes with the quilt, obviously, as well as two matching pillowcases. It's Prime-eligible, too, so you shouldn't have an issue with it not arriving on time.
11. Purple Sherpa Blanket with Inspirational Words
If a quilt isn't enough to keep your favorite purple fanatic warm, this sherpa blanket will do the trick! Not only is it gorgeous and super fluffy, but it's covered in encouraging words like "be yourself" and "stay positive."
12. Purple Agate Slices Wind Chimes
I looked high and low for pretty purple wind chimes, and these are definitely my favorite. They're made with little agate geode slices and look beautiful both indoors and outside.
13. Boho Mandala Wood Wall Art
Last up, this super cute handmade bohemian mandala wall art is a great gift for a free-spirited friend. It's made from natural poplar wood and copper. I love it as a housewarming gift!
I hope you enjoyed these purple aesthetic gift ideas! I'm planning on doing other colors soon, too, but since purple is my favorite, I thought it was a good place to start. 😀
Last update on 2023-11-28 / Affiliate links / Images from Amazon Product Advertising API