From luxury skincare products to beautiful blooms to tasty treats, these subscription boxes for mom make brilliant Mother's Day gifts that keep on giving. Check them out!
10 Nifty Subscription Boxes for Mom
FYI, this post uses affiliate links. If you make a purchase through them, I get a small kickback at no extra cost to you. Thanks!
Also, if you don't think your gift will arrive on time, you can always do what I do. Just print out a picture of the subscription box for mom and stick it in a wrapped box. Another idea: make her a special Mother's Day brunch as her "on the day of" gift and tell her there's something special coming for her in the mail later.
1. Laurel & Reed
Laurel & Reed is a monthly box of luxury, cruelty-free beauty and skincare products. All products are vegan and many are organic.
The Laurel & Reed team curates the boxes to include products for nails, hair, skin, and for the home, so mom has everything you need to feel her best.
The box starts at $43.95 per month and contains 4-5 items from a curated selection of brands.
2. BloomsyBox
BloomsyBox is a monthly subscription service that delivers a box of hand-selected flowers to your door. I had a chance to check out one of their boxes back when I was doing the 2019 holiday gift guide. They cut the blooms to order, so the flowers really do last a long time. Plus, they're positively gorgeous!
Boxes start at $41 and come in 4 different size options.
3. Explore Local Box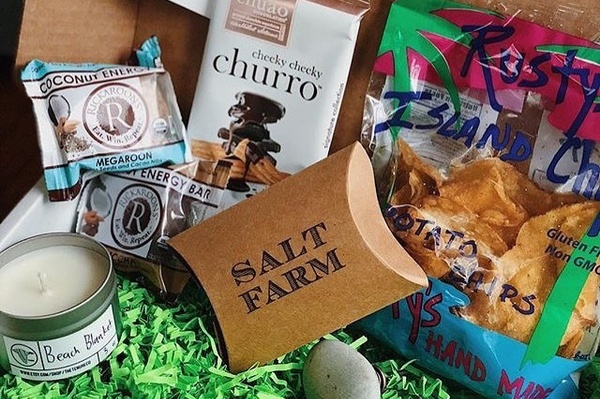 Can't travel? No problem! This box lets you explore a new US city every month through food & other products. Boxes include neat artisan goodies and tasty food items locally produced by small businesses from month's city.
Explore Local Boxes start at $39.
4. Gusto di Roma
Gusto di Roma is a monthly subscription box of authentic Italian food. Each Gusto di Roma box is curated by an Italian-American family living in Rome that faithfully taste-tests each product to ensure that your mom gets only the best of the best.
It's a bit pricier, starting at $84.99 for 5-6 items, but it's such a unique gift for foodies that it's worth it.
5. Call Number (a Library-Inspired Box)
The Call Number library inspired book subscription box is a monthly box for avid readers. Each month, mom gets 4-5 books with a retail value of $50+, all hand-picked by an actual librarian.
Boxes start at $39, and you can choose from 4 genres: Fiction, Nonfiction, YA, Indie
6. Coloring And Classics
Coloring And Classics is a subscription box that sends out a new adult coloring book, an activity book, and a classic novel each month.
It's a great way to rev up mom's creative spirit or get her back in touch with a book she once loved. The box also includes bonus goodies like pens, pencils, and other coloring supplies.
This is an excellent gift for someone who loves reading or someone who needs some stress relief. Plus, it starts at just $14, so the cost won't stress you out!
7. Habitation Box
Another unique splurgy box, this one focuses on delivering on-trend decor items for mom's home for each season. They're hand-selected by interior design expert and every item is handmade or sourced from small businesses.
Boxes start at $65.83 and come with 4-6 items (there's a larger box with 7-9 items, too). It's pricy, but this is really high-quality stuff.
8. Life's a Wave BEACH box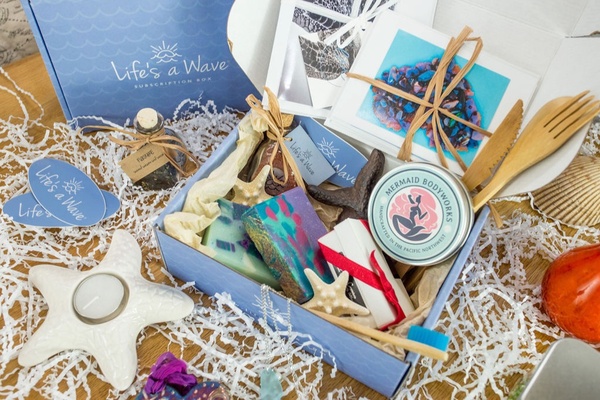 Can't take mom to the beach? Bring the beach to her! This nifty box comes with 5-8+ handpicked beach-inspired goodies crafted by local artisans and other small businesses.
Boxes start at $45, and a portion of the profits go to "ocean-minded" non-profits. So it's a gift that gives back. 🙂
9. The Conundrum Box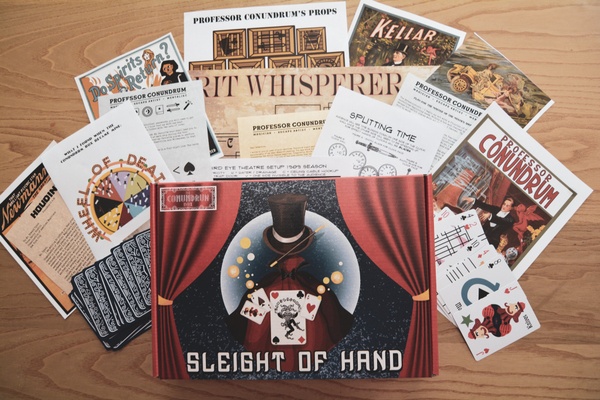 If your mom loves mysteries and escape-room-style games, she'll adore this box! Each one comes with "1.5 – 3 hours of unique gameplay centered around fun themes and immersive puzzles." Every single puzzle can be solved screen-free (she won't need to go online for any reason).
Boxes start at an affordable $25. Right now, there's a coupon code to save 50% off your first box (you'll see it right above "choose a subscription").
10. Pink Box Delivery
Pink Box Delivery is a monthly subscription box for mom that delivers a curated assortment of stylish and useful items. Boxes include things like decor, jewelry, accessories, candles, and even tasty treats. Apparently, it may even include shoes, as they ask for your size when you sign up.
Boxes start at $34.67, and each one comes with $75-110 worth of goodies.
Couldn't find something you love for mom above? Click here to discover 100's more subscription boxes for women!
As I said, while CrateJoy has these all listed under "ships in time for Mother's Day" right now, whether it arrives in time or not depends on when you're reading this, when you actually order, and how slow the mail is in your area.
If it's just way too late for Mother's Day, keep these subscription boxes for mom in mind for birthdays, anniversaries, or "just because" days.