This is a sponsored post written by me on behalf of Gulf County, Florida. All opinions are 100% mine.
Fall is the perfect time to plan a vacation to Florida, and there is really no more exciting place for an adventure than in Gulf County! The gorgeous vacation destination is filled with white sandy beaches, mysterious bayous and wildlife encounters. With the slower pace and the "no worries, no hurries" attitude, it's the perfect vacation destination for families. Take a look at the top five things to do in Gulf County (in my opinion!) and start planning your trip!
Fun Things to Do in Gulf County in the Fall
Take a stroll along the sandy beaches and watch the sun set over the Gulf of Mexico. Imagine strolling along the beach with your family- including your pooch- and watching the sun set over the Gulf. Beaches are pet-friendly as long as you keep Spot on a leash.
Enjoy local cuisine at the historical Indian Pass Raw Bar. Grab a tasty treat of local Lagoon oysters- raw, steamed or baked! It's a family-friendly restaurant, so you don't have to worry about losing the kids in a crowded club!
Kayak through the Dead Lakes. This is something I'd love to do! The Dead Lakes are so mysterious and interesting. When they formed, they wiped out thousands of trees, leaving the plains empty and, well, dead. Now, though, the area is teeming with wildlife! It may be "dead" but it's definitely not boring!
Collect shells. I used to love doing this whenever we went to a beach. In Gulf County, you'll find everything from pristine pink Scallop shells to sand dollars!
Visit the SaltAir Farmer's Market. Open every 1st and 3rd Saturday from April through November. You'll taste all the local goodies, from fresh seafood to baked bread!
If you're looking for more ideas on what to do in Gulf County, I highly suggest checking out their Facebook page. The locals are very active and will graciously point you in the right direction of any adventure you seek. The really want you to Come visit GCFL!
No Worries, No Hurries in Gulf County
I mentioned their philosophy earlier, but I wanted to talk more about it because it really appeals to me! This summer, I didn't have a chance to stray too far from home. We had to make our own adventures. One of my favorite places to visit is the local water falls. We love spending the day hiking there. While it's definitely a gorgeous site, I'm itching for an adventure someplace new! Yet at the same time, I want to visit someplace where I can truly relax!
Gulf County offers just that: a place to relax, have fun and be together as a family. Their town had only two traffic lights and spotty Wi-Fi. This means you have a real opportunity to bond with your family and with the locals. Sign up for their newsletter to keep up with all the exciting things to do in Gulf County as well as special offers and insider tips! You'll also find loads on inspiration on their Pinterest page!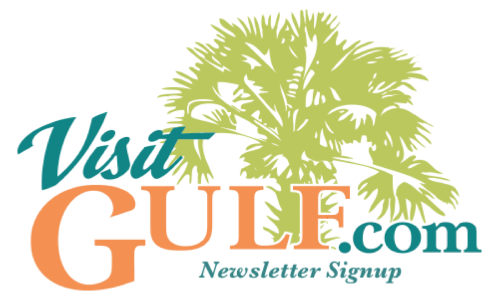 What type of adventure would you love to have with your family in Gulf County?