I don't think I have to remind you of my Redbubble obsession at this point, I've mentioned numerous time over the last two years (when I first found them, or they found me). When they asked me if I wanted to check out their spooky Halloween goodies and review something, I immediately thought of Sal. He just moved into a place that is in desperate need a little decor. Since Sal is a huge horror movie fan, I figured what would be better than some spooky decor! The only challenge? Finding something that wouldn't give me nightmares when I went to visit!
Spooky Decor at Redbubble
Affiliate links included below. All photos courtesy of Redbubble, except for the one that was obviously taken by me.
Whether your tastes run towards the macabre year round or you're just looking for a little spooky art to add to your Halloween decor, Redbubble has you covered. You'll find everything from spooky art to creepy pillows! I picked up Sal this super creepy poster called The Gentleman. It reminds me of the Jack-the-Ripper era. My photo doesn't quite do it justice, I couldn't quite get the lighting right.
This spooky picture is available to buy as an art print like above, a card, poster throw pillow or tote bag. It's a lot bigger than it looks in the picture! As with everything that comes from Redbubble, the quality is spectacular. This piece was designed by artist Kristofer Floyd. He has some other really neat horror art pieces, as well as some less creepy designs, such as Disney fan art. Sal is hanging it on his wall this weekend, so I'll get you an updated photo of what it looks like in his place. I just wanted to get this post up with plenty of time left before Halloween.
Here is a better look at it, straight from Redbubble: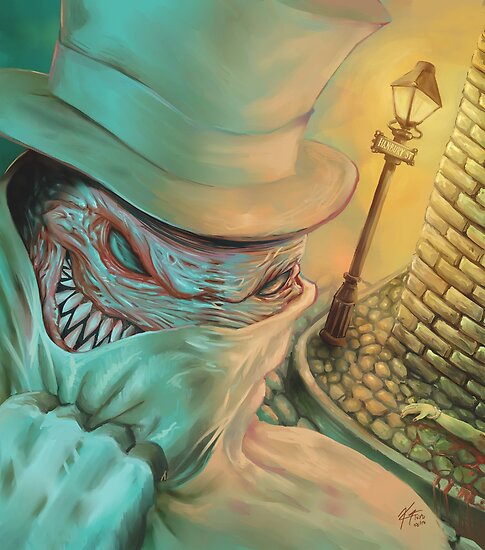 The Gentleman by Kristofer Floyd
from: RedBubble
Halloween Collection at Redbubble
Along with The Gentleman, the Halloween collection at Redbubble features 11 other pieces of art available to buy on numerous types of media. Take a look at a few of my favorites!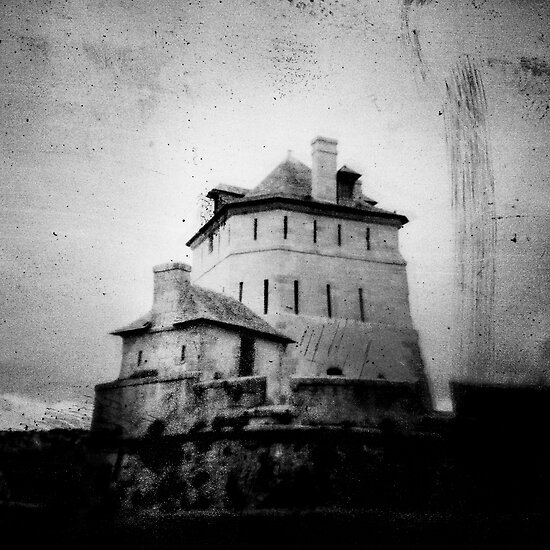 Freaky House by Reyo
from: RedBubble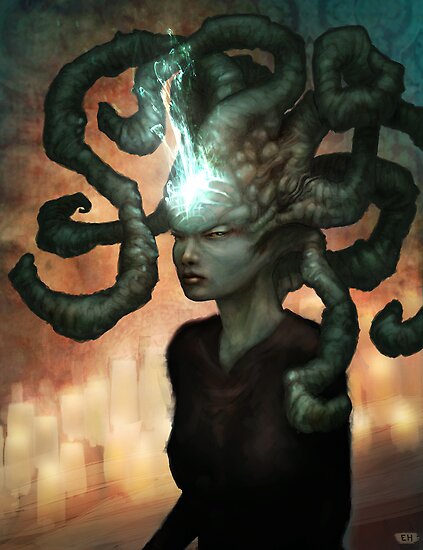 The Chrysalis by Ethan Harris
from: RedBubble

Medusa by cgaddict
from: RedBubble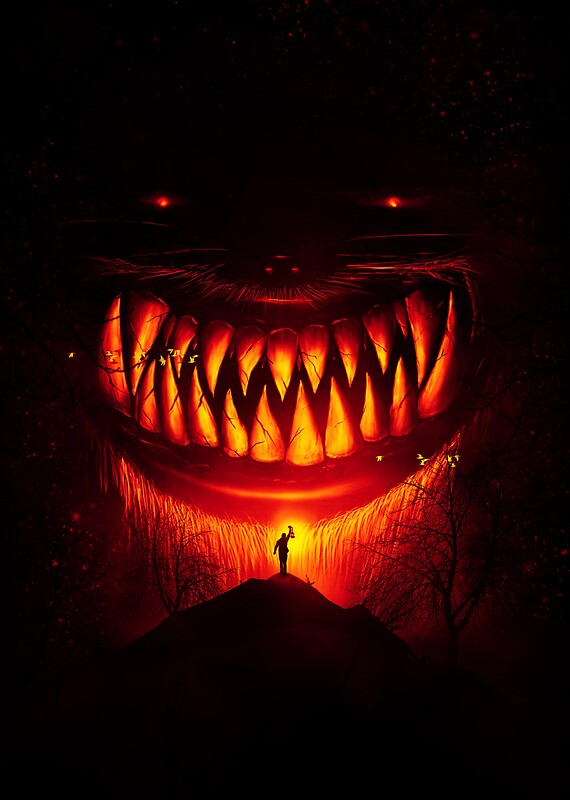 There's No Way Out by nicebleed
from: RedBubble
Of course, you don't have to stick to the Halloween section to find awesome spooky decor at Redbubble. Browse the site and you'll quickly see that there is plenty of spooktacular decor to fit all tastes. Perhaps you will like one of these? I love them all!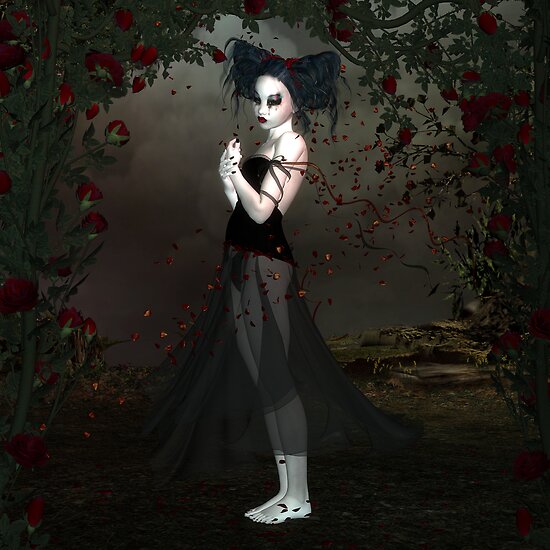 Dead Pretty by Rose Moxon
from: RedBubble
As you can see, Redbubble has a massive variety of awesome and spooky Halloween decor. Aside from all the fun items they offer, I love supporting Redbubble because I'm actually supporting individual artists when I shop there. Keep up with all their news by following them on Facebook, Twitter and, of course, Pinterest.
Which of these spooky Halloween decor items are your favorite?