If you're thinking "Who the heck needs gift ideas for ramen lovers?" you obviously don't have a teen that's crazy into anime right now! Apparently, ramen noodles are more than just required snack foods for when you're binging on Tokyo Ghoul, they're an entire way of life! The ramen phase is definitely one of the stranger trends that I've seen my son go through, but hey, at least it's cheap!
Got a ramen-loving, anime-addicted teen in your life? You have to check out these 15 hilarious ramen-themed gift ideas!
Hilarious Ramen-Themed Gift Ideas
*Affiliate links included below. If you make a purchase through these links, I earn a small commission at no extra charge for you. Thanks a bunch!
1. "Ramen Life" T-shirt
Available on Redbubble or Amazon, this Ramen Life T-Shirt is my son's favorite anime shirt right now. Find more like in the the Anime T-Shirt Shop over on MyTeenGuide (where I happen to be the editor, by the way!).
2. Ramen Noodles Building Set
Build your own bowl of ramen with this nanoblock set! Once it's done, proudly display it on your collectibles shelf (which, in my son's room, is an entire bookshelf!).
3. Ramen, Repeat PopSockets
If your teen's life is ramen, sleep, ramen repeat, they need this PopSockets Grip & Stand.
4. Ramen Recipe Book
There are quite a few ramen noodles recipe books, but this one claims to have easy recipes (to me, all recipes are hard, lol), so it's perfect for teens who are just learning to cook on their own. It's available for Kindle and in paperback.
5. Ramen Noodle Multipurpose Clutch Bag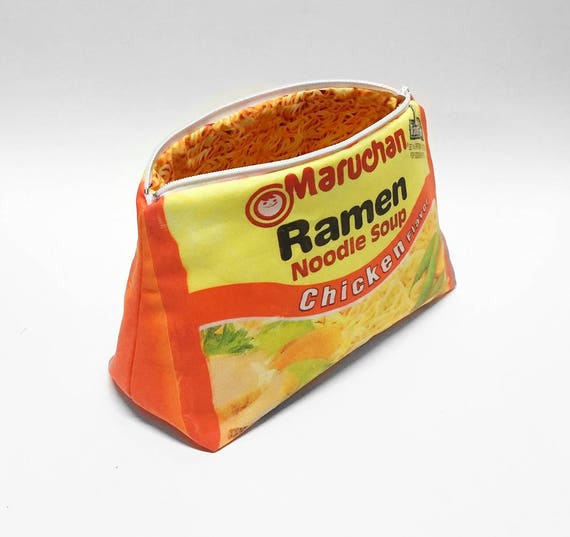 How hilarious is this Ramen Noodle Multipurpose Clutch Bag? Use it for makeup, pens & pencils, or just about anything else that you need to take with you every day.
6. Kawaii Ramen-Eating Cat
Another super cute and funny gift idea for ramen lovers, this t-shirt is also available on Redbubble and Amazon. Heads up: if you buy it on Redbubble, you can also find it on dozens of other products, like throw pillows and bags.
7. The Ramen Poster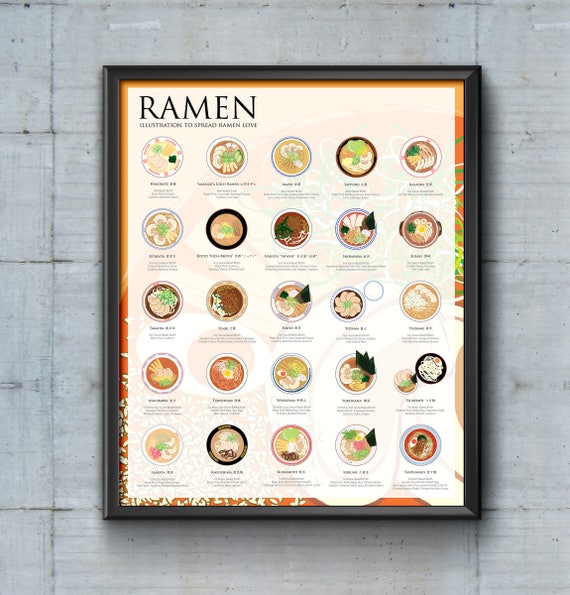 The Ramen Poster isn't just fabulous to look at, it's educational, too! The poster introduces teens to 25 regional favorites across Japan AND tells them the ingredients for how to make each one at home.
8. Ramen Earrings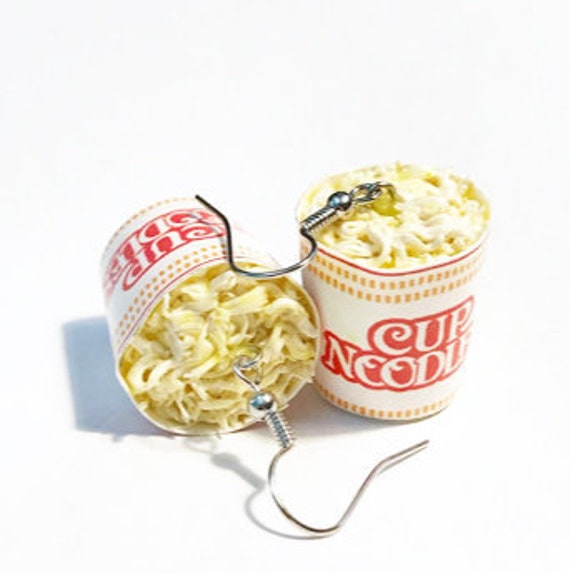 These custom-made polymer clay Ramen Earrings may look heavy, but they're actually pretty light.They are sealed with glaze to keep them looking beautiful and come with allergy-friendly brass hooks.
9. Ramen Noodles Bowl Cozy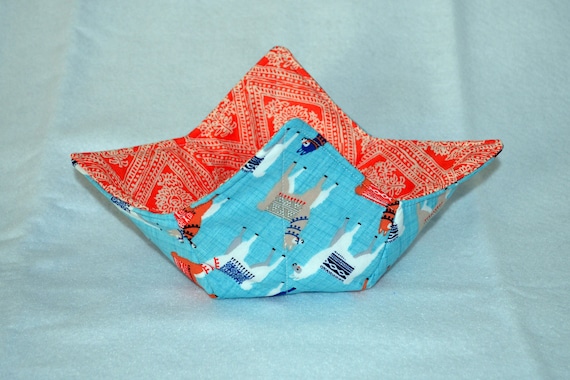 Tired of burning your hands while holding that steaming hot bowl of ramen noodles? You need a Bowl Cozy! KozyTogether makes a bunch of different designs, but I'm partial to the llamas!
10. Ramen Noodle Keychain
Your anime-loving teen will be a lot less likely to loose their house or car keys if they keep them on a Ramen Noodle Keychain! Everything inside the bottle is handmade with polymer clay.
11. Ramen Phone Case
This hilarious ramen phone case looks like a bunch of dry noodles. We've bought phone cases from Redbubble before and they look amazing. I recommend getting the Tough case, though.
12. Ramen Soap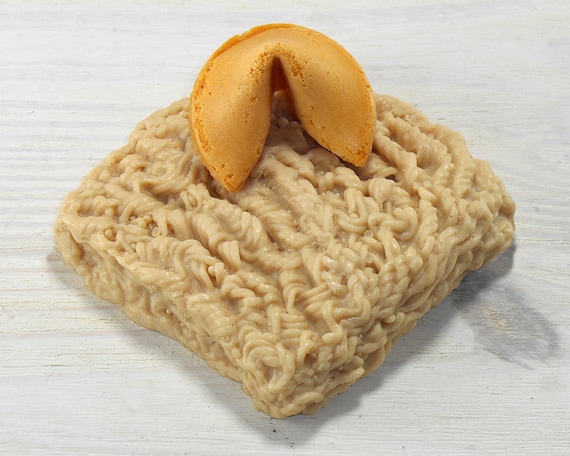 I was a little confused as to why this Ramen Noodle Soap has a fortune cookie on top of it. I mean, to me, ramen is a Japanese dish, while fortune cookies are a Chinese snack.  Turns out there is a bit of argument about whether Ramen originated in Japan or China. I still say it's Japanese, but at least the controversy explains the cookie. Whichever theory you believe, you have to admit this soap is hilarious!
13. Ramen Pillow
Isn't this Kawaii ramen pillow just perfect for college students looking to add a little style to a dorm room? Redbubble throw pillows are outstanding. The designs are so bold, and the graphics can take a real beating. I have one that my muddy dogs sat on and it cleaned up just fine.
14. Ramen Duvet Cover
There are a few ramen duvet covers on Redbubble, but I really like this one! Again, the quality of the duvet cover from Redbubble is seriously fabulous! My dog is currently sleeping on mine because I don't use it in the summer. It's machine-washable and looks just like new once I run it through the wash.
15. Ramen Clock
With this ramen clock, it's always the perfect time for noodles! My son can eat them for breakfast, lunch and dinner!
Do you have any other favorite gift ideas for ramen lovers? Tell me all about them!
.