If you're looking for a beautiful and unique holiday gift idea that won't bust the budget AND that supports a small business owner, let me introduce you to my good friend Adelina, aka Crafting Addie. Her handmade glass pendants, keychains, magnets and more make wonderful stocking stuffers! Let's take a look, shall we?
Before I tell you about Crafting Addie and my favorite handmade gifts from her store, let me quickly tell you a bit about the "Addie" behind the scenes. I've never had the fortune of meeting Adelina in person, yet I'm still proud to call her one of my dearest friends.
Who is Crafting Addie?
As a single work-at-home mom with major social anxiety, it's hard for me to make real connections with people and even harder to instantly feel comfortable talking to them. I spend more time typing and erasing responses to most people than I do actually communicating with them. Seriously, it usually takes me an hour to write a single paragraph email or message.
Adelina is one of a very, very small handful of people that I can simply message without running my thoughts through half a dozen brain filters. I know that she'll always know what I mean, even if I'm not entirely sure myself. She's a rare gift, a bright and positive force in a world that hasn't always been kind. A true inspiration, and someone that I'm very proud to know.
I tell you all of this because I want you to know that there's a real person behind the Etsy storefront, that when you shop through Crafting Addie, you're not just buying a pretty gift for a loved one, you're making a positive impact in a real human's life. That goes for most Etsy products, which is why I promote them so often.
Now that you know why I'm such a fan of the person behind the scenes, let's see why I'm also a huge fan of her work!
FYI, this post does contain Etsy affiliate links. If you make a purchase through them, I earn a small commission at no extra charge to you (the commission does NOT come out of Etsy seller's pockets, so it's a win/win/win all around).
Handmade Pendants & Keychains from Crafting Addie on Etsy
I had a super hard time choosing a favorite item from Adelina's shop to talk about. I'm in love with her fun fridge magnets, her adorable flower charm pendants (like the one below), and her sparkling necklaces.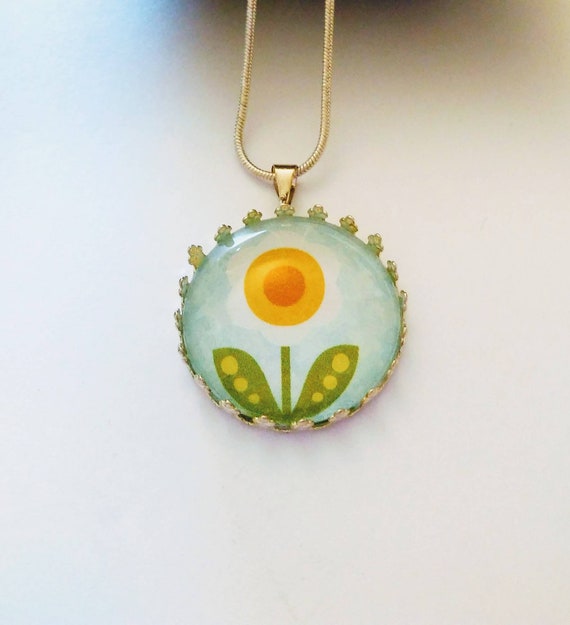 However, my current favorite has to be the Crescent Moon Charms. They're available on a key chain or a necklace chain, and each one features two colors (one on each side of the glass). The picture below is from her shop and shows off the colors in the correct lighting (mine are below, so any differences in colors are purely my fault).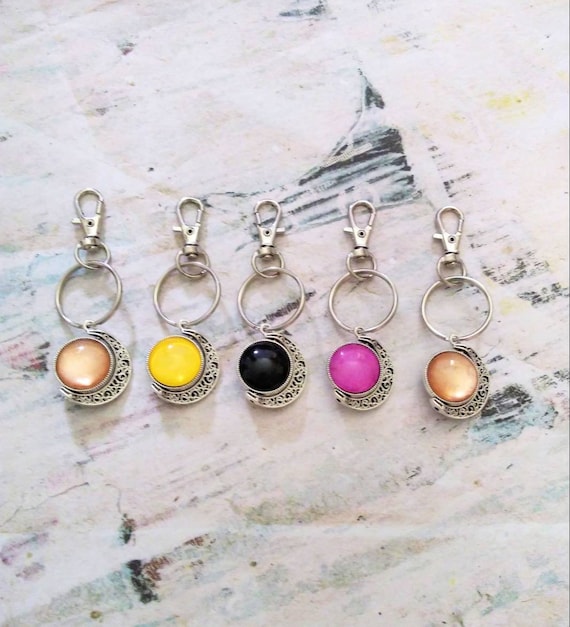 The glass is painted by hand, then sealed and attached to the charming antique-style pendant with super strong adhesive. The pendent itself rotates around, so you can show off either side depending on your mood.
I love that you can attach it to your keys either by using the clasp or the traditional key ring. Since I have a key fob instead of a traditional car key, I looped the ring through, then used the clasp to attach my keys. Please ignore my dingy-looking keys, they've been floating around in my purse for nearly a decade and lost their new key sheen. 😀
While I love the antique silver key chain, you can also opt for a bronze style. Either way, this gorgeous pendant makes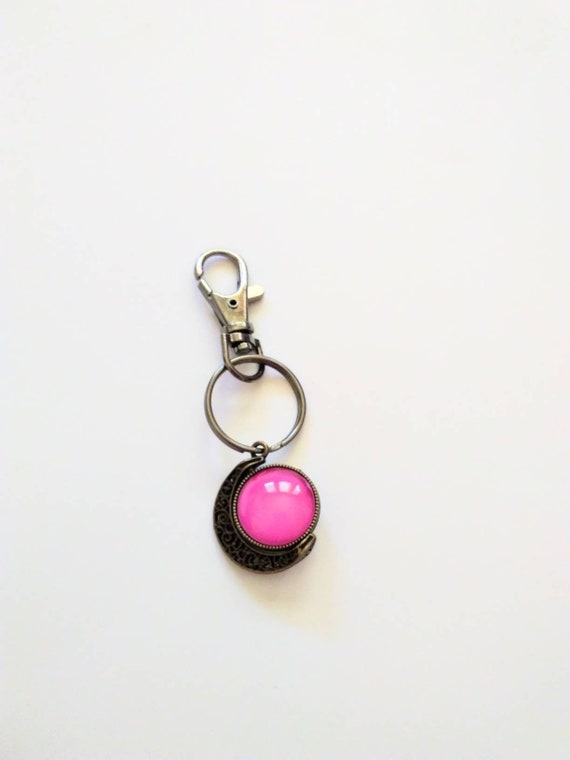 Other Beautiful Handmade Gift Ideas from Crafting Addie
Like I said, it was hard to choose just one favorite item from Adelina's shop, so here are a few others that I really love!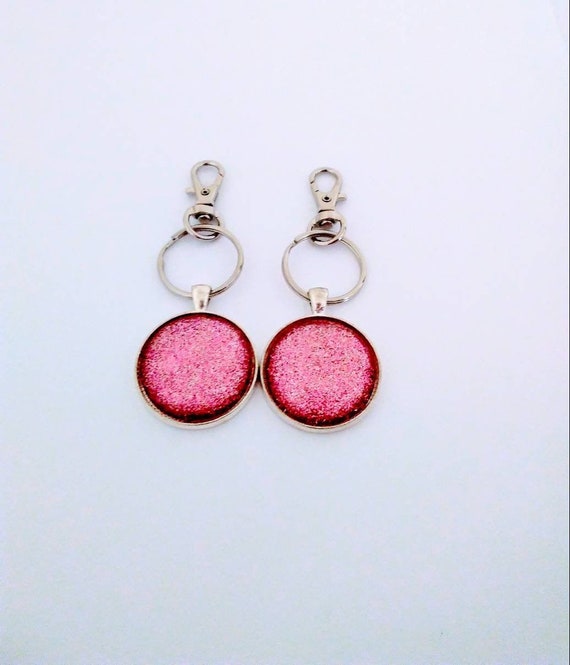 These matching key chains are perfect for best friends, sisters, or couples! It comes with two hand-painted pink glitter key chains. Check out her Gift Sets section for more color options.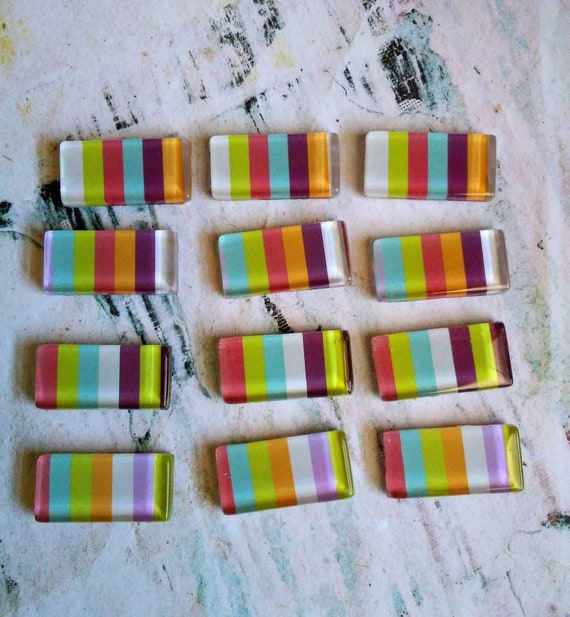 How fun are these striped magnets? They're super strong! I have a few of her magnets in other styles & colors, and they are strong enough to hold up my son's school calendar. For more styles and colors, see her Glass Magnets section.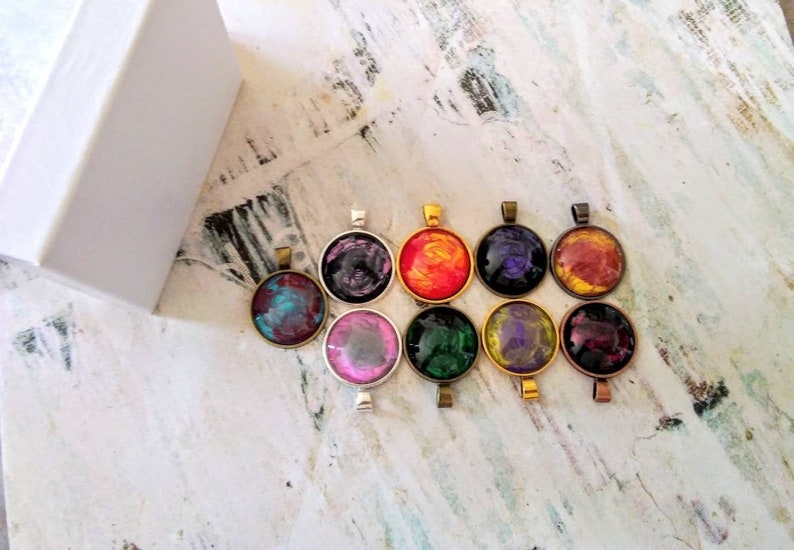 I'm loving the swirly colors of these painted pendants! I'm obsessed with pictures of outer space and galaxies lately, and these remind me of those photos from NASA.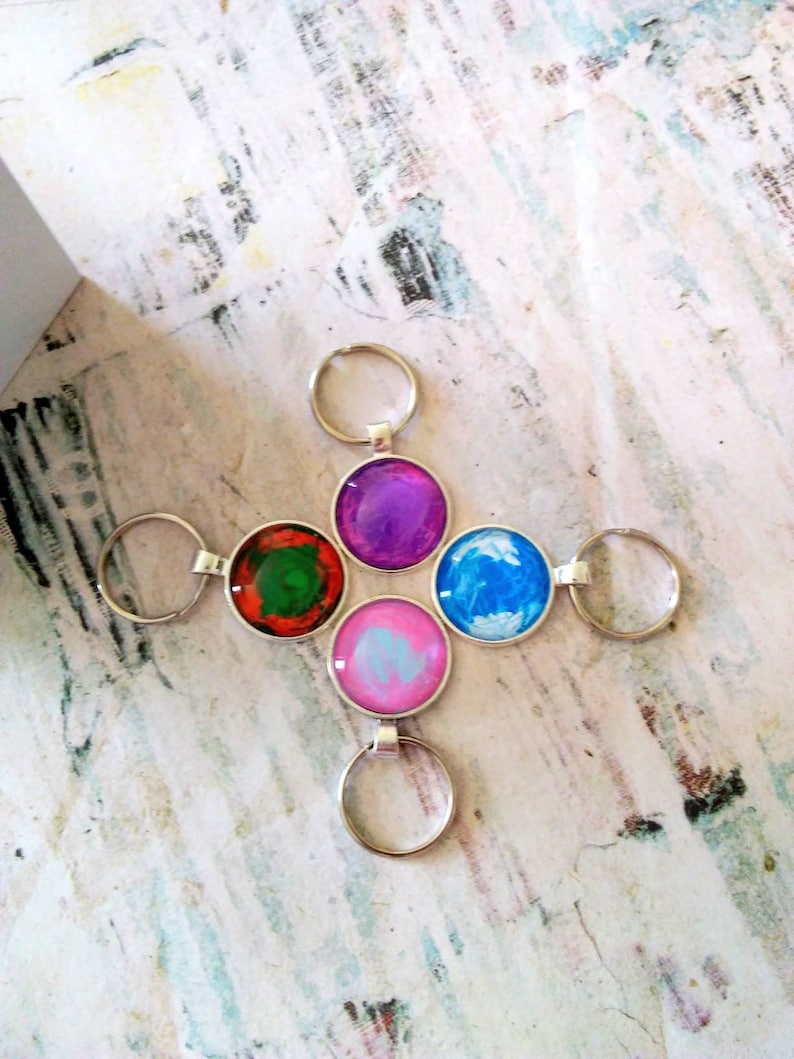 Along with the moon pendant key chains, Adelina makes a huge variety of other colors and styles to hold all your keys. Check them out here!
Remember, when you shop through Etsy stores like Adelina's your money goes directly to the artists and craftspeople. If supporting small businesses is important to you (as it should be), then Etsy is definitely the place to start!
Check out the entire Crafting Addie store here!