While actual travel is off the table for who knows how long, you can still explore the world without violating any "stay in your house" mandates, thanks to these fun subscription boxes! Grab a snack from France, hit the beach in Hawaii and more, right from your living room. Take a look!
Subscription Boxes That Let You Travel the World From Home
If you're feeling pretty trapped right now by all the "stay in your house" orders, I totally feel you. We can't even travel across the street right now unless it's for "life-sustaining needs," let alone around the world. I know a travel-related subscription box isn't even close to the same thing as actually traveling, but hey, it's something! Read on for some of my favorites!
FYI, this post contains affiliate links. If you make a purchase through these links, we earn a small commission at no extra charge to you.
1. Universal Yums
I'm pretty fascinated with Universal Yums. They sent me a special edition Halloween box last year and it was just epic. I was curious about their regular boxes, so they sent me one of those to check out, with a French theme.
It came with about 6 snacks, including the most amazing truffles (the chocolate kind, not the weird mushrooms that only piggies can find). Have you ever noticed that Europe just has better chocolate than us?
Along with the snacks, each box includes a booklet filled with fun facts from the themed nation. Eat the yums and learn some fun geography & cultural trivia. If you find a snack you love, they sell extras in their shop.
Get it Here
2. The Beach Box
Sad that you can't take your Spring Break beach vacation this year? While there's no replacement for feeling the sand between your toes, this cute little box is a nice consolation prize.
It comes with "5-6 Fun & Classy Coastal Accessories, Jewelry, Home Decor, Bath Goods, and/or Drinkware," so you can give your home a beachy vibe.  You also get a sweet treat in each box.
Get it Here
4. The Wordy Traveler
Take this time totravel the world through literature with a little help from The Wordy Traveler.  Each box comes with a selection of books that focus on different countries. They offer a few different sizes, including a "Suitcase" full of "three curated books, fine art print, free trade organic tea, special gifts," or a Backpack with a smaller selection of curated goodies. A portion of the proceeds go to charities for women & children.
Get it Here
5. Explore Local Box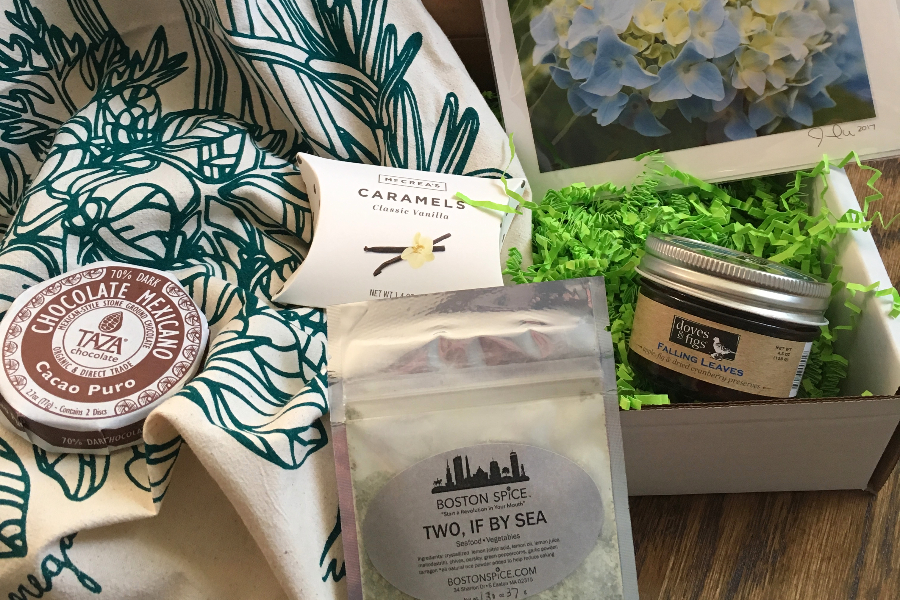 This one focuses on US travel, but with a twist. Every box is filled with "shop local" goodies from a different place. It's a great way to support small businesses, especially right now when they're struggling harder than ever.
Get it Here
6. Wanderkarma
Let's head back to the other side of the world and check out what Wanderkarma has to offer. Each month, you'll get carefully curated handmade artisan goodies from places like Rwanda, Morocco, and Haiti.You'll also get a travel guide from the themed location, so you can learn a bit more about their culture and feel like you're actually visiting.
Get it Here
7. Unboxing the Bizarre
"Your Unboxing the Bizarre™ box comes filled with items to celebrate the wild, wacky, and just downright bizarre holidays that don't get the mainstream attention that they deserve."
Okay, so it's not so much a travel-related box, but you'll definitely learn something new about other cultures!
Get it Here
8.The Hawaiian Box
Dreaming of a Hawaii vacation? Get the next best thing with a subscription box filled with products made in Hawaii. Expect " 5 or more items packed with a variety of bath and body products, home accessories, jewelry and food that are handpicked with Love & Aloha for you!"
Get it Here
9. Japan Crate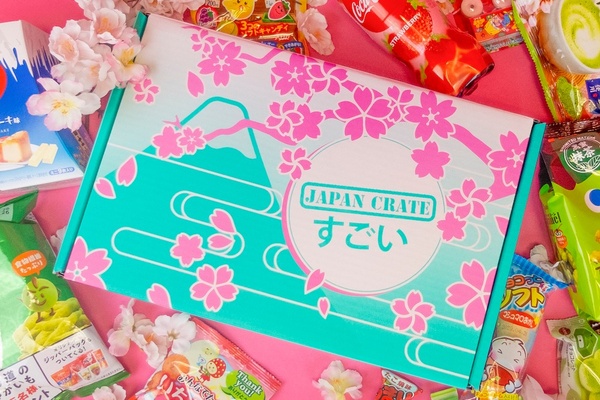 My all-time favorite, Japan Crate is filled with insanely yummy goodies straight from Nippon. Every last piece tastes exactly like I remember it from my two years there. If you think Pocky is good from the supermarket, wait until you try the real deal from Japan. SOOO much better!
Get it Here
10. Little Passports
This one is especially for the little ones. It's probably my all-time favorite educational subscription box for kids. Your first box comes with a few extras, like a passport and "suitcase" to hold everything in. Then, each month, they'll take your tots on a trip to a different location around the globe through activities, crafts, and more.
Get it Here
I think it'll be a while before we can actually travel anywhere other than the grocery store and pharmacy, but just because we're stuck at home doesn't mean we can't still find unique ways to explore the world around us!
Maybe travel subscription boxes aren't quite the same as actually traveling, but they at least take the sting out of not being able to go anywhere.