Finding cheap stocking stuffers is way harder than it should be, but I've got you covered. Each of these ideas below costs $5 or less, and I've included something for everyone in the family. Yep, pets, too! Check them out!
I'm trying to finish up my Christmas shopping this weekend, and I've reached the stocking stuffer portion of my list. Facebook always throws ads with headlines like "150+ Amazon Stocking Stuffers Everyone Needs" or "255 Cheap Products That People Can't Stop Buying." I usually avoid those because they're always those "one product per page" gallery things, and I don't have that kind of time.
Today, though, I clicked on a few hoping to find some decent cheap stocking stuffer ideas. I made it about ten clicks through the gallery before I realized that those writers and I have VERY different ideas of what constitutes "cheap." Or a stocking stuffer, for that matter!
Seriously, when did things like $1,000 iPhones, $150+ ear buds, or even $20 gift cards become stocking stuffers? If that's as insane to you as it is to me, keep reading!
You may also want to check out my 2020 Holiday Gift Guide for more great gift ideas!
Cheap Stocking Stuffers That Cost $5 or Less
As promised, each and every one of the items below costs no more than $5. A few of the Etsy finds do have shipping costs that bring the total to just over $5, although I tried really hard to keep those to a minimum.
I went with items that ship with Prime on Amazon or ship to arrive before Christmas on Etsy if ordered today. However,  if you're reading this just a few days before Christmas, it may be too late for the Etsy finds.
Last thing, then we'll jump in: this post does include affiliate links. That means if you buy through them, I get a small commission at no extra charge to you. For items from Amazon, due to their affiliate rules I'm not allowed to say the price, so I'm using adding the little box below courtesy of an Amazon-approved plugin that I use. I know it looks clunkier overall, but at least you can see the cost before you click.
1. Handmade Hair Scrunchies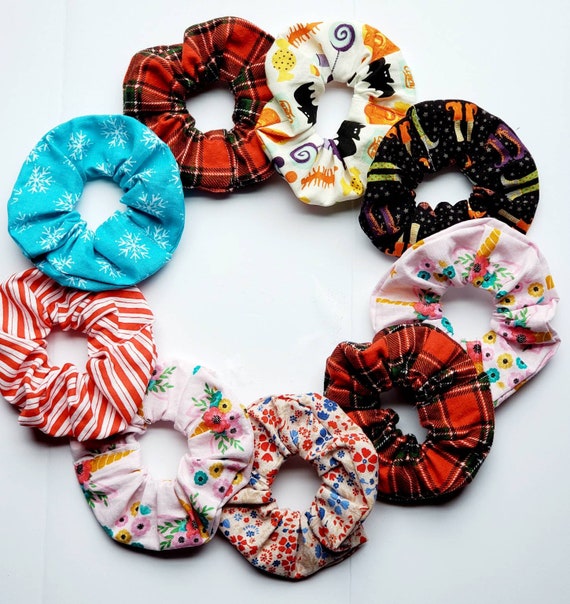 These cute handmade hair scrunchies cost $3 each and come in adorable patterns (including unicorns!). They cost $2 to ship, but if you buy $35 worth of stuff from the seller's Etsy shop, they ship free. Along with tons of fun scrunchies, they also sell zipper pouches and headbands.
2. Socially Awkward Dinosaur Vinyl Sticker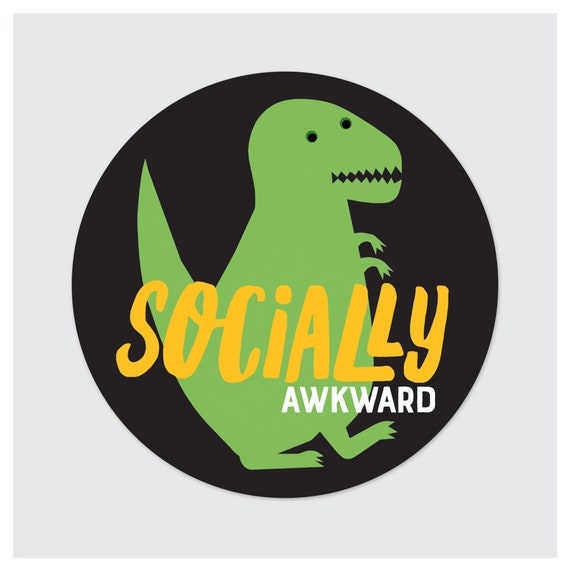 The perfect gift for the socially awkward, this vinyl sticker will run you $4.25 with shipping. It's perfect for laptops, cars, or backpacks. The Etsy seller, That Hipster Place, has over 70 other products that cost less than $5 if this one isn't just right.
3. 
Poo-Pourri 
Poo-Pourri is a hilarious stocking stuffer that actually benefits the whole family! Hey, no one wants to use the bathroom after grandpa for a reason. It comes in a bunch of different scents While it's one of the weirdest products on the planet, it's actually very highly rated.
4. Mad Libs
Mad Libs are perfect for all ages. For those of us who grew up with them, they're the perfect nostalgia gift. Or, give them to your kids and introduce a whole new generation to them!
5. Minecraft-themed UNO
Mattel's UNO games are currently on sale on Amazon (at full price, they just miss the $5 cut-off), including this one that my niece would love. She's really into Minecraft right now. Heck, even my teenager would enjoy it (he's been playing since he was like 7).
6. Vanilla Latte Coffee Soap Bar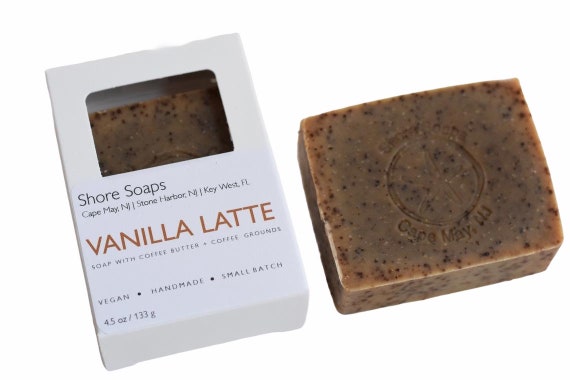 Handmade soap is one of my favorite cheap stocking stuffers. Not only is it better than most mass-produced bar soap you find in stores, but your purchase helps a small business. This one is just right for coffee lovers like me! Only the 1oz size fits the "under $5" rule, and with shipping it does come in a few cents over. Shore Soaps has other options if you're not feeling the latte love.
7. Face Mask Lanyard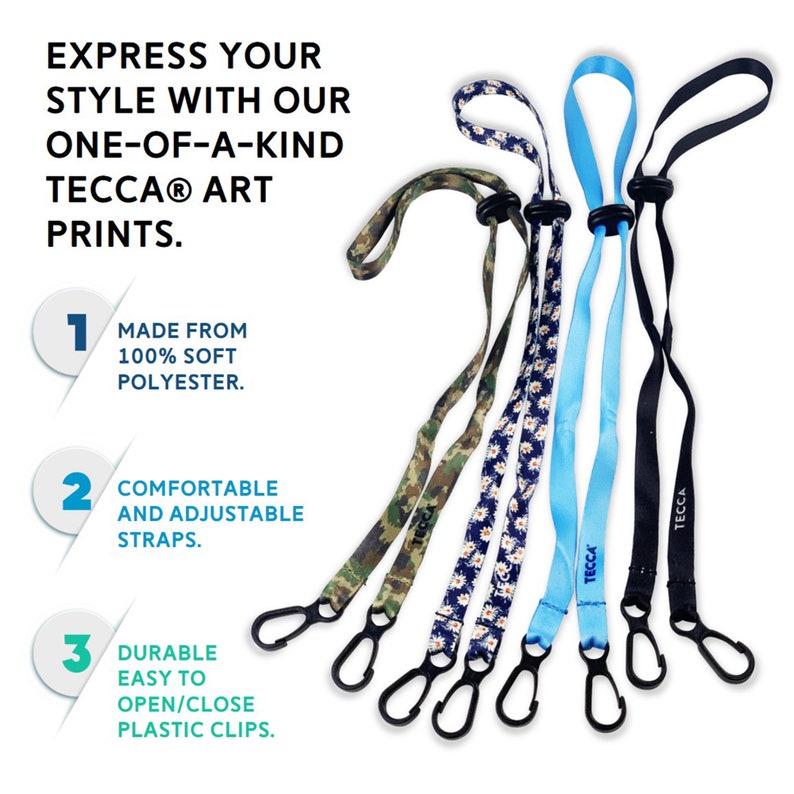 We'll be wearing face masks for at least a few more months, and anything that makes wearing them easier is great in my book! These lanyards aren't just practical, they're also really stylish. Single lanyard packs come in under the $5 and ship free. If you grab a multipack and give them as separate stocking stuffers, they're even cheaper.
8. Peppermint Mocha Wax Melts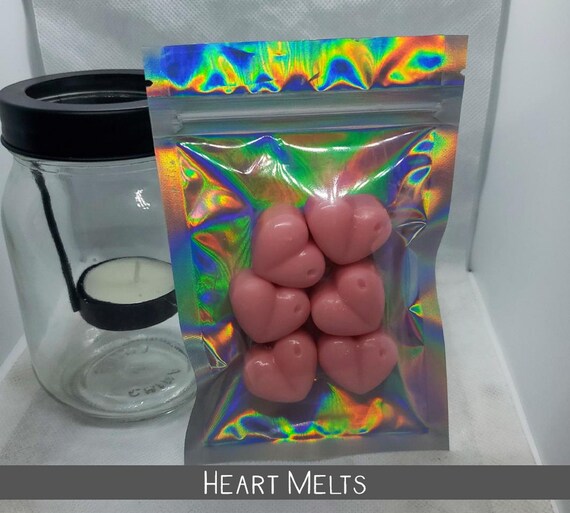 Nothing says holidays quite like the aroma of peppermint mocha! These highly fragranced wax melts will fill their whole home with delicious scent for under $5 shipped if you go with the small crumbles. Or, upgrade to the heart melts pictured here for just over $6 shipped. Labellahomemade has tons of other scents if you don't want this one.
9. Nose Pencil Sharpeners
Another super funny gift for all ages, these nose pencil sharpeners come in packs of three for the low cost. So, you can give one to everyone in your family!
10.Lip Smacker Disney Emoji Lip Balm
Lip Smacker has some adorable Disney-themed lip balms, including this cute Minnie Mouse one that my friend would absolutely love. They also have Belle, Mickey, and Cinderella for the same price.
11.Palmers Coal Chocolate Stocking Stuffers
Sure, Palmers Chocolate isn't exactly the most high-end candy on the planet, but you have to admit that they make funny cheap stocking stuffers. These coal-shaped chocolates are just right for someone who has been a little naughty…yet still deserves a sweet treat.
12. Unicorn Stickers to Go
From tots to teens and beyond, anyone who loves unicorns (who doesn't???) will adore this 4-foot roll of stickers packaged in a cute takeout box. You can also get scratch-and-sniff stickers on the same listing, although you don't receive nearly as many with that option.
13. CannaSmack Natural Hemp Lip Balm
While the Minnie lip balm above is perfect for all ages, this one is great for adults. Technically, anyone can use it since the hemp-based product doesn't actually contain any THC. Still, I like it for grown-ups, mostly because of the flavor names. It's all-natural, cruelty-free and made in the USA.
14. HotHands Hand Warmers
Anyone with cold hands will appreciate these, but there's another reason why I want them this year. My state now has strict restrictions on the number of people allowed in stores (which I totally support). That means every time I go grocery shopping for the next month or so, I'll have to stand outside in the cold until its my turn. I've been avoiding places like Walmart because the lines loop around the building, but even just my regular smaller grocery store down the street will start getting backed up. So, while I'm waiting in line, at least my hands can be warm!
15. Cute Owl Coin Purse
Like unicorns, owls are all the rage right now. Maybe it's those ginormous anime eyes. Perhaps it's their wisdom (something many of us need more of). Whatever the reason, we just can't get enough of them. If you know someone who's over-the-moon for owls, this coin purse is a unique yet cheap stocking stuffer.
These shampoo scalp massage brushes are a quirkier find for sure, but I'm buying them for myself right now. While single packs are just under the $5 mark, if you plan to give them to more than one person, go with the 4-pack option. It ends up costing less than $2 each that way.
17. Bella And Bear Face Masks
Not only is the packaging super cute on these face masks (FYI, the kind you use on your skin, not the kind you wear to the store), but they're totally cruelty-free and gentle. For the price, you could grab two and still be within your $5 budget.
18. Rabbit Jerky for Dogs
With Freya's beef sensitivities, I've spent a lot of time looking for alternative proteins to give her. Yes, the idea of giving her bunnies to eat bothers me on one level, but while I can get away with not eating mammals, I recognize that dogs are meant to eat meat. Her breed's name-Kelb tal-Fenek– actually means "rabbit dog" in Maltese, where they originate. She's had this jerky before and loves it. You don't get much in a small bag, but it's enough to justify the price ($1.99). 
19. Buddy Biscuits Grain-Free Cat Treats
Don't forget your feline friend! I have a hard time finding cheap stocking stuffers for my cats because they don't really play with toys (maybe because Freya steals them all). They do love these grain-free treats from Buddy Biscuits, though! A bag costs under $3 on sale, under $4 at regular price. Save even more if you do Autoship on Chewy.
20.N-Bone The Original Chicken Dental Dog Treats
Since Freya doesn't tolerate beef well- and bones aren't exactly safe for most dogs anyway- I bought her this as an alternative for her stocking. It's a lot bigger than it looks in the picture, making the $4.75 price tag even more reasonable.
Last update on 2023-09-29 / Affiliate links / Images from Amazon Product Advertising API