Father's Day is on June 21st this year, just under a month away. While that may feel like plenty of time to shop around for a great gift, given the ongoing shipping delays and random shortages, you may not want to hold off much longer. If you're at a loss for ideas, I've got you covered. Check out these subscription boxes that make great Father's Day Gifts!
Subscription Boxes That Make Perfect Father's Day Gifts
From gifts for grill masters to adventures to jerky aficionados, these Father's Day gift ideas cover pretty much all dad personalities. Make sure you check out the latest coupon code for each one, as some off deep discounts on the first box.. You can find it right above the "Choose a subscription" or "Subscribe Now" buttons.
1. Grill Masters Club
The Grill Masters Club subscription box comes with everything dad needs to satisfy his BBQ bug. Each box features four full-size goodies curated and tested by a certified BBQ pitmaster, plus a new recipe to try out.
Boxes start at $24.99, but they currently have two discount offers running. While the reviews are very positive overall, one customer does warn that gift subscriptions are recurring, so if you want to end it after the subscription period, you will need to actually go into your account and cancel it.
Cratejoy makes it super easy, though, which is one of the many reasons I recommend buying subscription boxes through them, especially if you buy a lot of them!
Get it on Cratejoy
2. The HopsHead Beer Club
If you have a beer lover in your life, he'll definitely adore The HopsHead Beer Club! Each month, he'll receive 12 bottles of unique U.S. and International beers, delivered straight to his door.
Plans start at $34.95.  As of now, they can't ship to : AL, AK, AR, DE, HI, KY, MS, NE, & UT (or outside the US at all). That's not on them, though. Some states have weird laws about alcohol delivery. PA used to be a pain, but I think they relaxed quite a few of the old "blue laws."
Also, I'd recommend this for adventurous beer drinkers. If dad is a "one beer only" type of guy, he may not like it. My brother, on the other hand, loves to try out new ales, so this would be perfect for someone like him.
Get it on Cratejoy
3. Threaded Pear Sock Club
If you want a fun and affordable gift for the kids to get dad, go with the Threaded Pear Sock Club. Subs start at just under $11 for a monthly delivery of "high quality, long lasting bold socks for men." Right now, they're offering a 15% off coupon.
Get it on Cratejoy
4. HikeWize
HikeWize is one of the pricier option so far, starting at $55, but definitely well worth it! Each box comes with 5 to 7 full-size hiking-related products, typically valued between $150 – $200. Dad also gets some great trail tips for different national parks.
Get it on Cratejoy
5. SaloonBox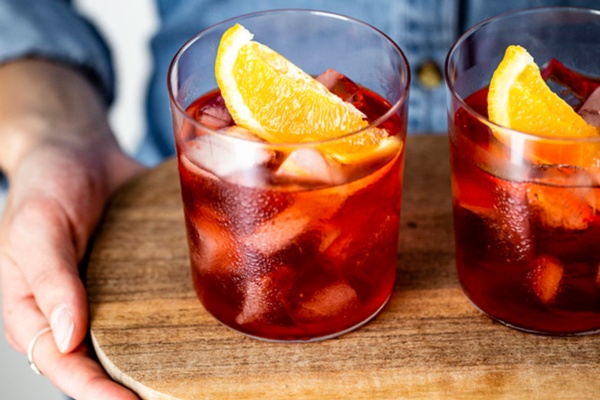 SaloonBox is the priciest on this list, starting at $159. However, it comes with quite a few items that make it worthy of the higher price. Each kit comes with 10-15 items such as alcohol, bitters, syrup, dry fruit, honey, juice, seltzer.These aren't your average "find in any old store" goodies.  As one review put it, they "do an excellent job of finding craft mixers that are hard to find and also do a great job with small batch spirits."
Take a look at the video below for an idea of what dad might get.
Get it on Cratejoy
6. The Personal Barber
If dad can't go to the barber right now, bring the barber to him! The Personal Barber subscription box starts at $36.95 and includes "a shaving soap/cream, 10 replacement blades, and 2 full size grooming products that change with each delivery." Dad's first box comes with a single-blade razor, brush, and directions on how to switch from the old disposable razers to the barber-like model.
Get it on Cratejoy
7. Vintage Beer Shirt Club
If you live in a state where beer delivery is a no-no, or you just want a gift for beer-loving dads who are super picky about their lagers, the Vintage Beer Shirt Club is a good choice. Plans start at $22, but they have a $5 off coupon code right now that brings it down to $17.
Each month, dad gets one "super soft shirt and a custom postcard explaining the historical value of your new shirt and the featured vintage brewery." Sizes range from S to XXXL for both men and women.
Get it on Cratejoy
8. Hot Sauce of the Month
Give your guy a gift that's as hot and spicy as him with the Hot Sauce of the Month club. As per the description, "Hand curated by the experts at Heat Hot Sauce Shop, only the best sauces are chosen, including many sauces that have won awards at the major hot sauce festivals." Choose from mild, classic or extra heat levels. Every box comes with three bottles, with a tasting note for each one.
Get it on Cratejoy
9. Stick in a Box
For that jerky lover in your life, Stick in a Box  offers a unique tasting experience every month. With three subscription levels starting at just $14 (and ranging up to $70), this one is a fabulously affordable idea for the kids to give to dad.
The Gladiator box ($32) comes with 5-7 carefully curated "gourmet jerky and beef sticks that can't be found at the local convenience store." The Lite Knight ($14) offers up two bags and a stick. Considering a tiny bag of convenient store jerky costs like $6 (my son loves the stuff), I think that's a pretty good deal.
Get it on Cratejoy
10. Culture Carton
For the sophisticated, Culture Carton offers up a monthly selection of goodies valued at $90-120. Each one includes a book that every "cultured man" needs in his library, plus 3-5 lifestyle of accessories. According to the description, "lifestyle items are high quality & full size products including: style accessories, leather goods, EDC, grooming products, gourmet food, and much more!"
Boxes start at $45.
Get it on Cratejoy
11. Deadbolt Mystery Society
Give your wanna-be Sherlock a gift that he can do alone or with up to 4 of his favorite people (age 13+). Created by actual escape room experts, each Deadbolt Mystery Society box comes with everything he needs to solve a new stand-alone mystery (meaning you don't need other boxes to complete it).
Subscriptions start at $21.67 a month, and there are currently two coupons available, for up to 20% off.