Giving gadget gifts this holiday season? Redbubble has the coolest companion gifts to go along with them: spiffy new skins! Jacob was super excited to get to try one out.  He picked "A Funny Squirrel" by the talented artist, Sparafuori.  Here is the full-size version, which shows the colors more true to life. Yes, they really are that vibrant.
Alas, I am incapable of measuring things and gave them the wrong size, so I had to trim down our skin quite a bit. That is totally on me. Fortunately, Jake picked out a skin that worked well trimmed down. Isn't it cute? He was so thrilled to come home and find his Chrome Book all nicely skinned.
I talk up Redbubble a lot, and it's not just because I'm an affiliate. I chose to become an affiliate because I love them so much. Not only do they offer gifts that go way beyond anything you can find in your average store, the entire site is made up of a massive community of extraordinary artists. I am so passionate about what they do there.
Ready for some great skins  to go along with all those gadget gifts? While Redbubble has thousands to choose from , I've rounded up 10 of my favorites, ranging from gorgeous scenes to abstract art to just plain cool. Check them out! Don't let your gadget gifts go naked!
Fun & Funky Skins for Your Gadget Gifts
Many of these designs are also available in prints, posters, t-shirts and other formats.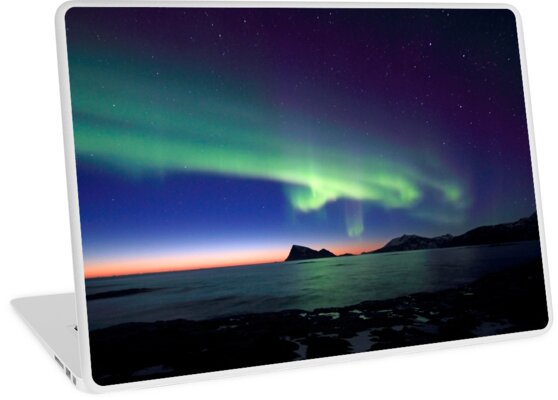 Aurora Borealis over Haja island -II by Frank Olsen: While I dream of a trip to Alaska for an in-person view, Frank Olsen has a collection of stunning Aurora Borealis images for those of us who aren't fortunate enough to see it live.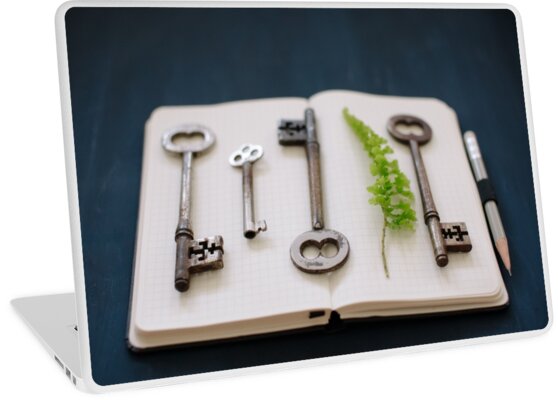 keys by Sue Hammond: I love the look of old keys, especially paired with something as modern as a laptop. This photo makes me wonder what secret gardens those keys open!

Celestial Bodies by daisy-beatrice I have this design on my duvet cover and absolutely love it! 


Owl in Lotus Pond by Annya Kai: Isn't this just so pretty? All of Annya Kai's work is absolutely stunning and full of vivid color.

The Catvengers Kids Clothes: How clever is that? They're cats, in Avengers costumes!


I Read Banned Books Sign by wetdryvac: I love this one because fighting censorship is incredibly important to me. Sometimes something as simple as a laptop skin with a declaration that you read banned books can spark conversation and get people talking!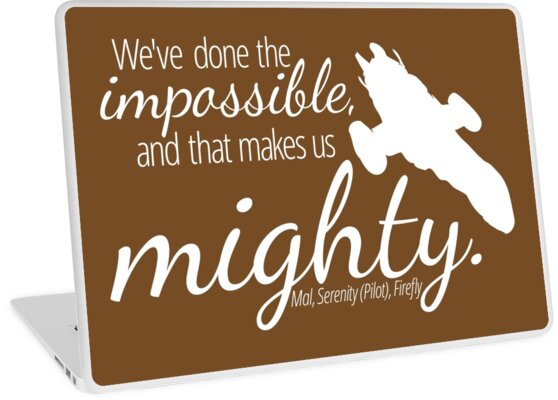 Impossible Makes Us Mighty (Dark) by mezzotessitura– If you love Firefly, you get it. If you don't, well, you have to admit it's still a great quote!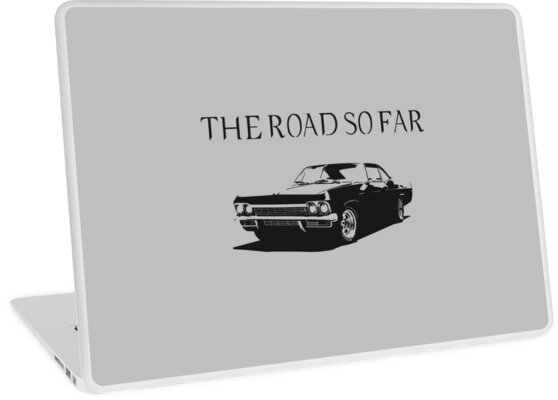 The road so far: From another one of my favorite shows, Supernatural. 
I can't even tell you how hard it was to narrow down pages upon pages of awesome skins to a list of ten. It took me two hours because I just love looking at everything. Head over to Redbubble to find the coolest skins for all your gadget gifts now!
Which of these skins are your favorite? Tell me in the comments!