Looking for original Valentine's Day gifts for pretty much everyone on your list? Redbubble is definitely the place to shop! In the past, I've highlighted some awesome gifts from the artist community, including amazing dorm room decor and totally shiny gifts for Firefly fans. It's no secret that Redbubble is one of my all-time favorite sites for finding the fun and the funky. Did you know, though, that they also have some incredibly sweet, adorably quirky Valentine's Day gifts? Take a look at a few of my favorites!
Quirky & Cute Valentine's Day Gifts for All
This post contains affiliate links. I also received a super cute tote bag on the house. My opinions and obsession with Redbubble are all my own.
Redbubble has the cutest tote bags! I got the adorable "coffee, tea, everything is fine by me" bag so I could check out their Valentine's Day gift collection. It's designed by by kimvervuurt, who creates all sorts of sweet, soft, beautiful yet simple designs based around different foods. She also features animals and letters doing human-like things. I, of course, am incredibly amused by her brilliant use of anthropomorphism in her art.
The tote bags are made of really thick material, so they'll hold up to everything from carrying your tablet and digital essentials to lugging a jug of milk home before a big snow storm. While I haven't put it through the wringer yet, I do feel like it's built to last. The design is flawlessly rendered on the bag. It IS the bag, not just an afterthought slapped on like a decal or iron-on transfer.
5 More Favorites from the Valentine's Day Gift Collection at Redbubble
The Last Piece Throw Pillow: Anyone who grew up on Zelda knows how truly meaningful this sentiment is! Redbubble added throw pillows to their mix fairly recently. I have one from their early collection and it's such a great addition to my home decor. Like the bags, the pillows are created with fabric that IS the design you choose. I am probably not explaining that right, but again, these aren't just "slapped on designs."  They are as gorgeous in person as they are on the site. Even more so, really.
"I will owlways love you" Mug: Rather than giving a Valentine's Day card that ends up shoved in a drawer or thrown out after the holiday, give a Valentine that lasts! Bonus points for also giving something that can hold caffeine!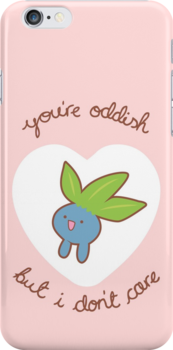 Oddish Valentine iPhone Case: I think this is probably the sweetest thing anyone could ever say to me! We all want that special someone who appreciates our oddness.
Blue White And Black Cats In Love: This poster is absolutely gorgeous for cat lovers, don't you think?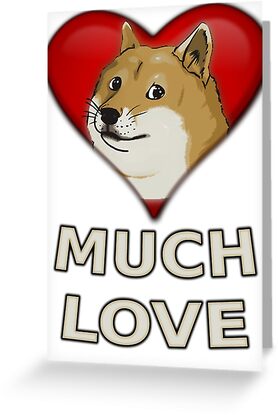 Doge Valentine's Day by Poyo: I know I said go with a mug instead of a card, but if you're going to give a card, make it rock! The Doge Valentine's Day card is perfect for my son. See, told you Redbubble has Valentine's Day gifts for everyone!
Check out more great products from the Redbubble Valentine's Day gift collection!
Which of these cute & quirky Valentine's Day gift ideas do you love most? Tell me in the comments!