Give your cat a one-of-a-kind gift and support small businesses at the same time with these clever homemade cat items from Etsy! From gorgeous cat houses to tasty treats, you'll find the perfect gift for your kitty below!
I love making things for my cats. While I'm hardly a crafting genius, my kitties aren't particularly critical of the things I come up with for them. They love the t-shirt houses, box condos, and yarn toys that I've made them over the years. These handmade cat finds on Etsy pale in comparison to my simple projects, though! Check them out!
Creative Handmade Cat Gear
*Affiliate links included below. If you make a purchase through these links, I earn a small commission at no extra charge to you. Thanks a bunch!
Handmade Cat Houses
From simple yet cute "some assembly required" cardboard cat houses to insanely gorgeous and vivid outdoor kitty homes, these 5 ideas offer something for every budget.
1. Simpsons Cardboard Cat House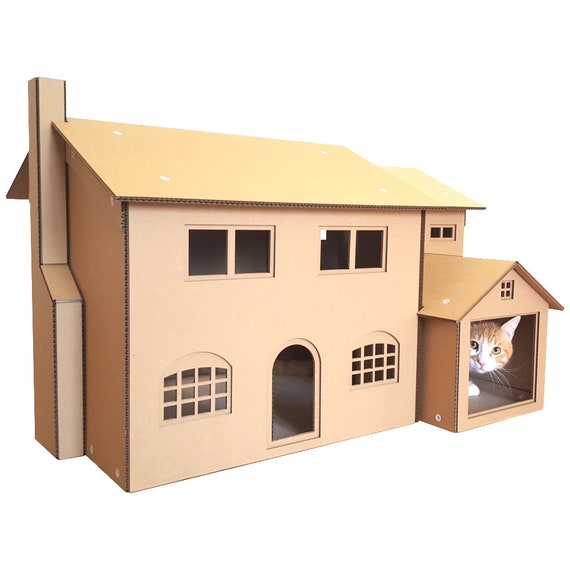 Show off your love for America's longest-running animated series with this clever Simpsons Cardboard Cat House! It ships with all the pieces, along with detailed instructions on how to assemble (costs a lot less than shipping it all put together). You can also disassemble it later if necessary. It looks small in the picture, but it's actually a pretty good size. It's just under 3 feet long by just over 2 feet high.
2. Charming Cat Cottage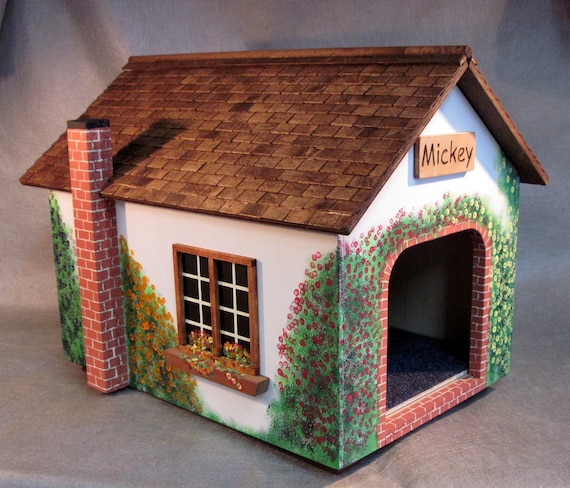 How charming is this Cat cottage with wood tiled roof? It's custom made and personalized for your cat, so while the finished product will look very similar to the one in the photo, it'll have unique touches that make it a one-of-a-kind cat house. You can even request custom dimensions (for an extra fee).
3. Window House for Your Kitty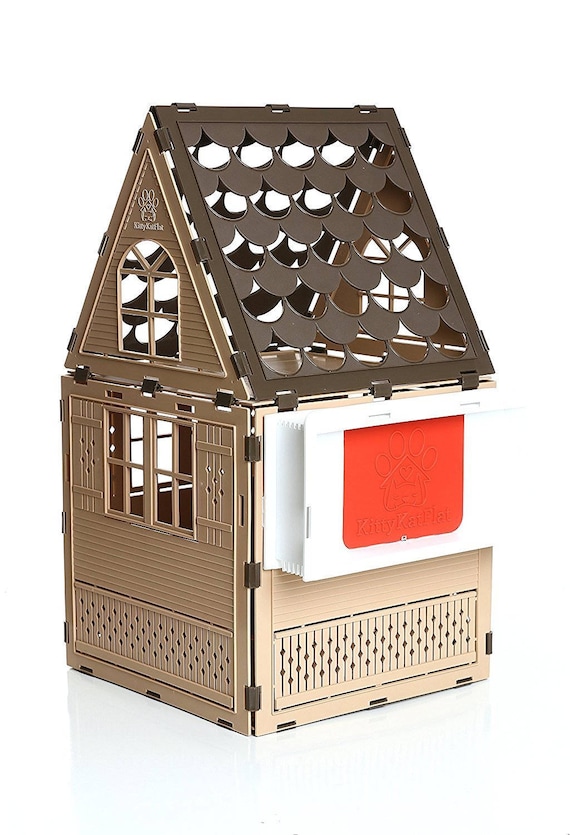 My Alex is always trying to get out, and we've toyed with the idea of making him some sort of window enclosure. I just adore this Cat Window House! It mounts onto your window kind of like an air conditioner does. Comes with everything you need to install it, including brackets, screws, and insulated side curtains. It also has a litter box tray, so you can use it as a litter box house as well. Just read the dimensions and made sure it will work with your window. Unfortunately, I have windows that open outward instead of up, so I can never do anything cool with them.
4. Modern Outdoor Cat House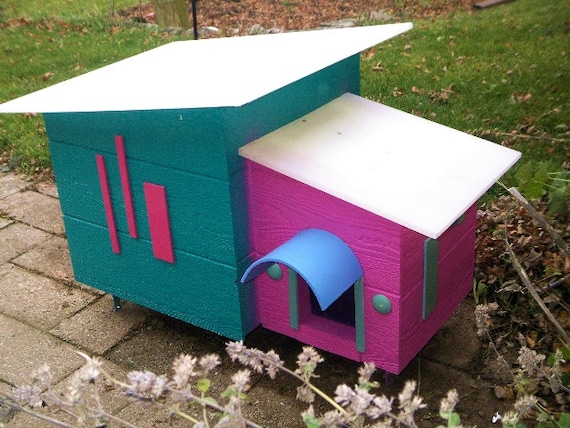 As much as I tried to keep all of my cats indoors, I have one cat that is an indoor/outdoor kitty. She's 14 now and doesn't stay out longer than a few minutes (or go beyond the deck), but she used to spend hours outside during the summer. Some nights, we had a hard time getting her to come inside. This Modern Outdoor Cat House would have been perfect for those nights.
If you have a strictly indoor cat, it's pretty enough to keep indoors, too! It's definitely the priciest cat house on this list, but it's made with the same siding materials that are used to build houses for people. Basically, it's built to last!
5. Feral Cat Condo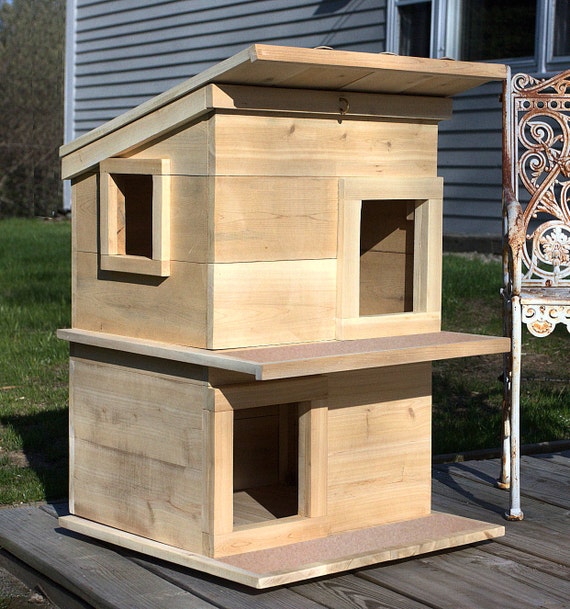 We have a family of ferals that live outside that would love this insulated outdoor condo. Right now, they just have houses that we made for them out of thick Styrofoam coolers and blankets. This one isn't just a lot prettier, it's probably warmer overall. It's made from real thick cedar wood boards and designed to be weather-resistant.  While I love the natural wood look, I imagine you could paint it if you wanted something a bit more colorful.
Cool Cat Trees & Perches
Okay, so I'll warn you upfront: the cat trees are probably among the most expensive items on this list. Consider this before you balk at the prices, though: these aren't tiny little trees! They're all insanely original, gorgeous, and ginormous (compared to other cat gear, anyway). I tried to include a good mix to fit every budget.
6. Deluxe Kitty Tree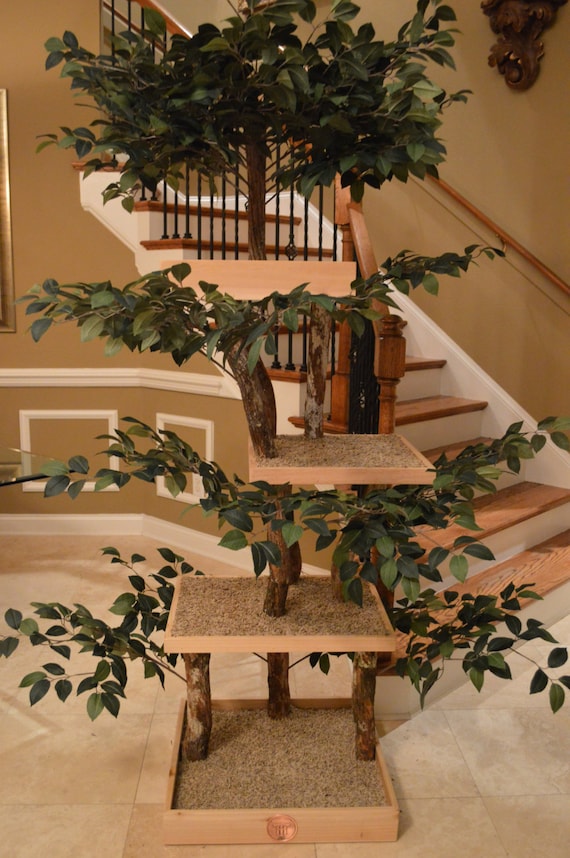 Let's start with my favorite! The Kit-ty Tree Deluxe with Topper Assembly Cat Tree Kit is designed to look as much like a real tree as possible while still giving your cat plenty of flat surfaces to curl up on for a nap. This one is a DIY kit that comes with all the pieces and instructions on how to put it together. If you prefer a "done for you" tree, they also have those at a higher price. It stands at about 72″ high and has four fun levels for your kitty.
7. Bigger on the Inside Cat Tower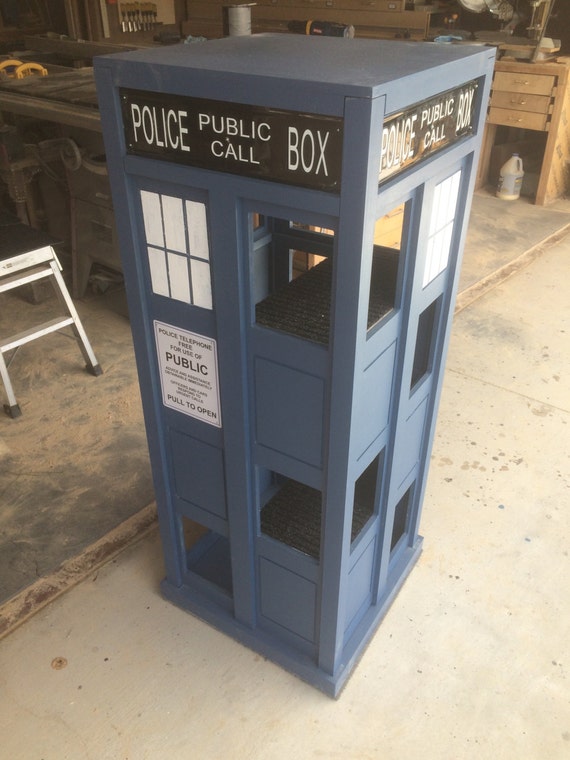 The Bigger On The Inside Cat Tower looks  like the Tardis from Dr. Who! It's 49″ high and comes broken down into 4 panels. No tools needed to assemble! It also comes with removable carpet-covered shelves so your cat can rest comfortably. Ignore the "only 1 left," it's actually made to order.
8. Custom Driftwood Cat Tree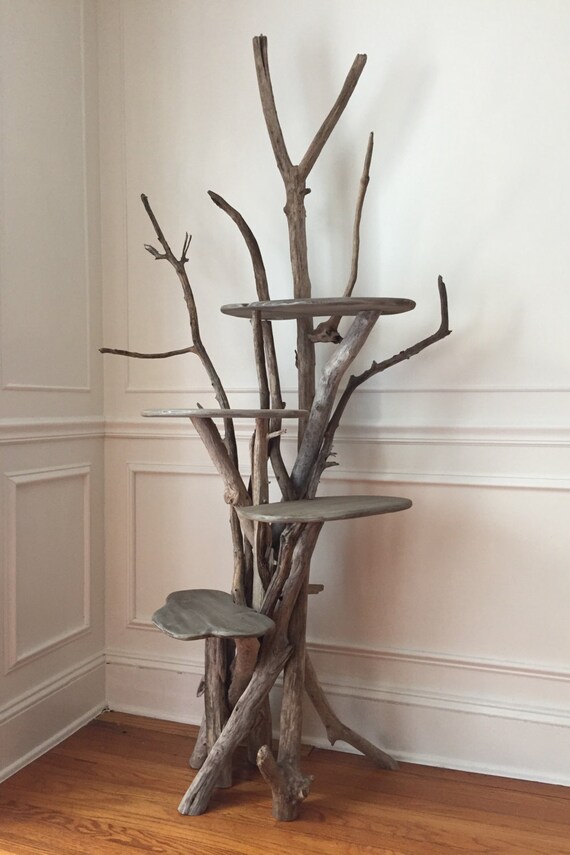 This stunning Large Driftwood Cat Climbing Tree is made from real reclaimed driftwood. Each tree is made to order. Unfortunately, it's too delicate to ship, so you would have to live near Gainsville, Florida for local pickup. They do offer delivery within a 250 mile radius, but you'll have to discuss the details with them prior to ordering.
9. Hanging Cat Shelves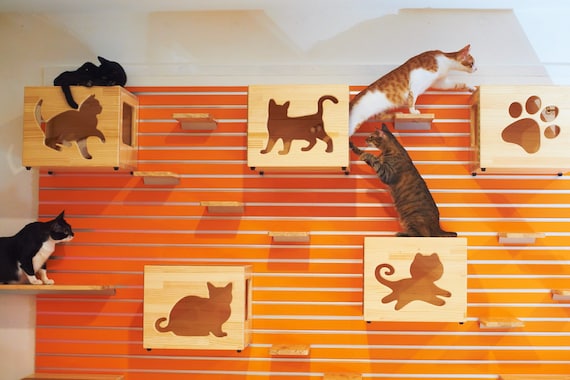 These next two items are perfect for those who don't have the space (or the budget) for a huge cat tree. First up, these darling Hanging Cat Shelves! They are sold individually, so you can buy as many as you want to create the perfect wall-mounted cat playground. You can also choose different wood colors so it better fits your decor. The shelves are made of real solid wood pine and come in 15 different designs. You can also buy the entire set if you prefer!
10. Cat Mod Fort Hammocks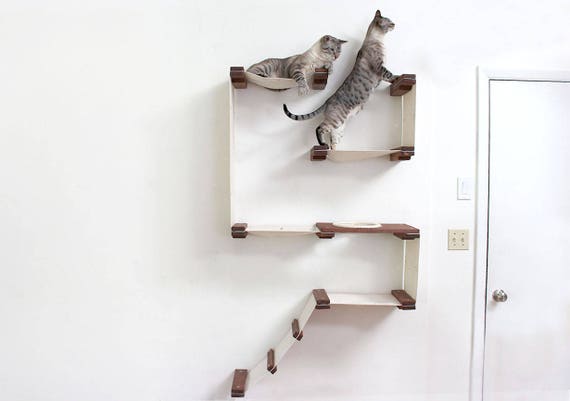 The Cat Mod fort hammock is the most budget-friendly cat playground on this list. I love the natural look, it blends well with just about any decor. If you prefer something a little more colorful, you can choose from different fabric and wood stain colors for a small extra fee. It's meant to be mounted on three studs at 16″ apart. If your studs are different, you can let them know when you order and they can customize the setup (for an additional fee).
Cozy Handmade Cat Beds (Under $50 Each)
Once upon a time, every one of my cats had a super cozy bed. I spaced them out pretty much all over my house for them. Then we got a Pharaoh Hound. Freya systematically ate every cat and dog bed in the house! Now, I only have one or two that I put high up for my kitties. If I could keep cat beds safe from Miss Destructo, I'd definitely buy one of these! They're all under $50.
11. Fish Cat Bed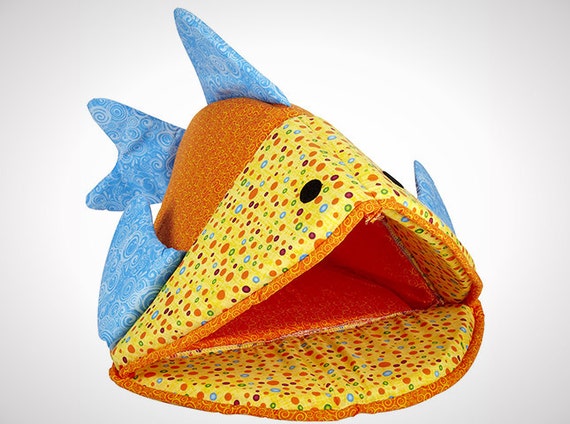 If you're looking for funny cat beds, you'll love this Fish Bed! If you have a particular color scheme that you prefer, you can contact the seller and make a special request.
12. Pineapple Fleece Bed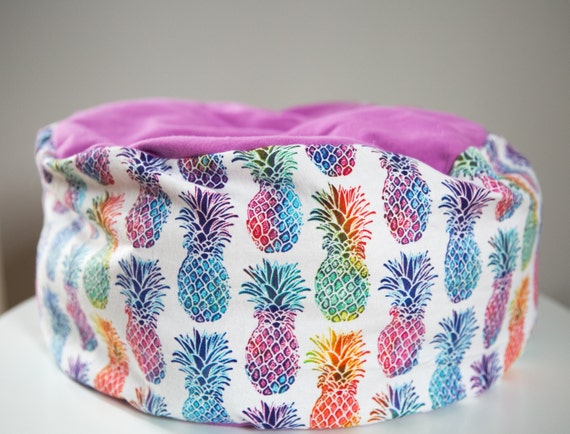 I just love all the colors in this Pineapple Fleece cat bed! It's made with soft flannel material that's oh-so cozy for your kitty. Plus it's machine washable!
13. Hand-shaped bed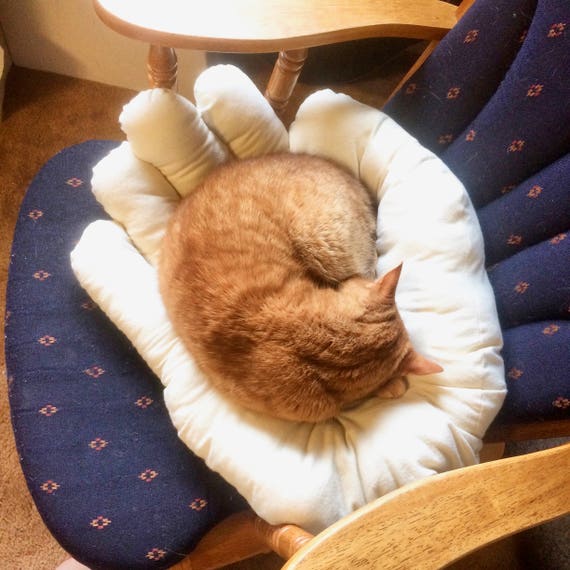 How sweet is this Hand-shaped cat bed? It's made with 100% cotton (with a poly fill), and measures about 25″x18″x3.
14. Coffee Cup Cat Bed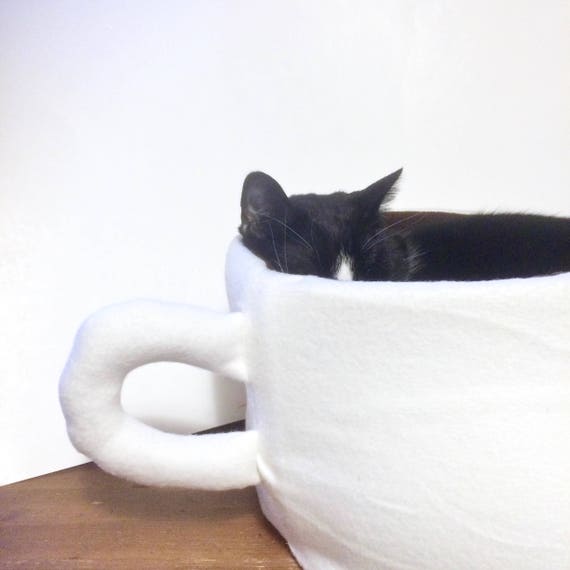 As a coffee addict, this Cup of Coffee Cat Bed is quite possibly one of my favorite things I've ever seen. It's made with fleece, polyfil and high density foam so it's extra cozy for your kitty! You can remove the pillow from inside and wash it. The whole bed is hand-washable.
15.Gorgeous Chenille Bed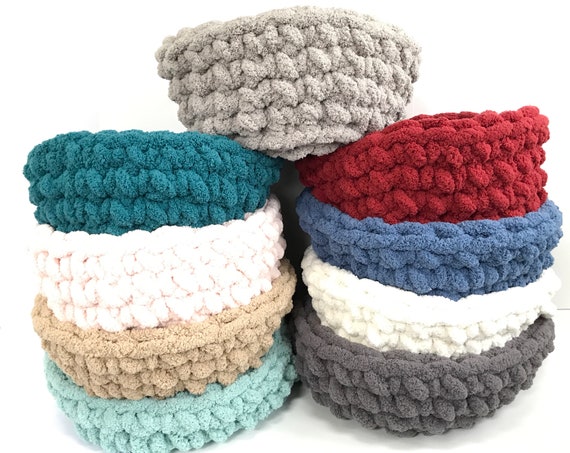 If you want something a little more elegant, you'll love these Purrito Bowl Chenille Cat Beds! Aren't they beautiful? They're made from super comfy thick, chunky chenille yarn. You can even machine-wash them (on the gentle cycle) and put them in the dryer. I kind of want one of these for myself!
Awesome Handmade Cat Toys
16. Golden Snitch Cat Toy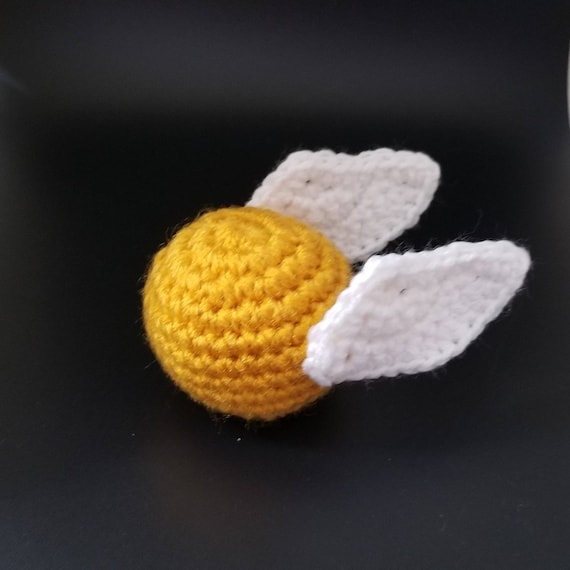 This Golden Snitch cat toy is the perfect gift idea for Harry Potter fans (and their cats, of course). It's crocheted with acrylic yarn and filled with fiber fill and catnip.
17. Marbled Ball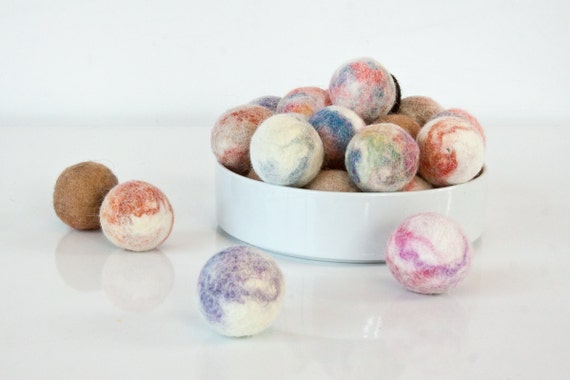 I picked these because they're just so pretty, but your cats will love them because they're fun and jingly! Each Marbled Alpaca Wool Ball toy is made from natural alpaca wool from a local farm. Inside, it has a plastic core with a jingle bell. A pinch of catnip finishes it off and entices your cat to play with it.
18. Blueberry Pancake Organic Cat Toy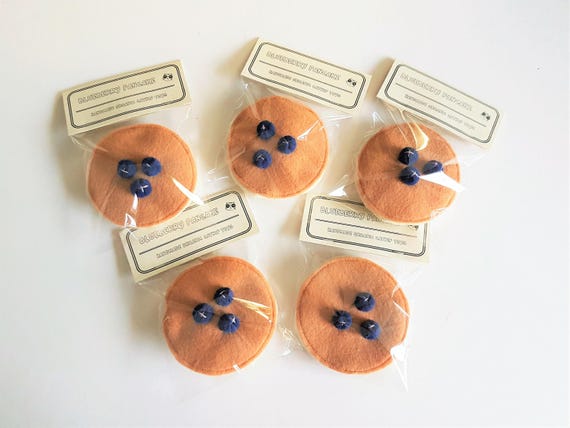 If you want something a little different for your kitties, you can't go wrong with these clever Blueberry Pancake Organic Catnip Cat Toys! Each pancake has over one tablespoon of strong catnip!
19. Catnip-marinated bouncy toy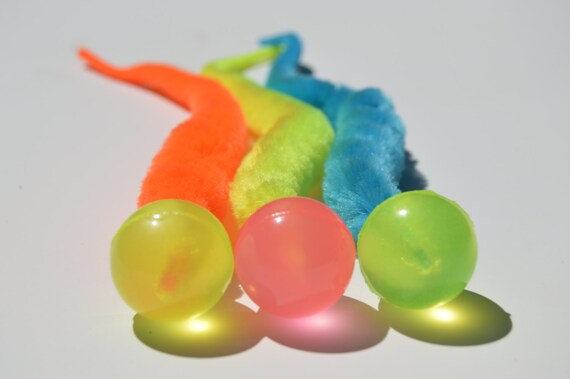 These bouncy ball cat toys mimic the movement of real prey when you throw and roll them! They glow in the dark, too, so your cat can drive you nuts chasing it around the room in the middle of the night. 😀 The tail is "marinated" in catnip to make them extra enticing. The best part? You get three of them in each order, so you always have a backup if one rolls under the couch.
20. Fishing for Kittens cat toy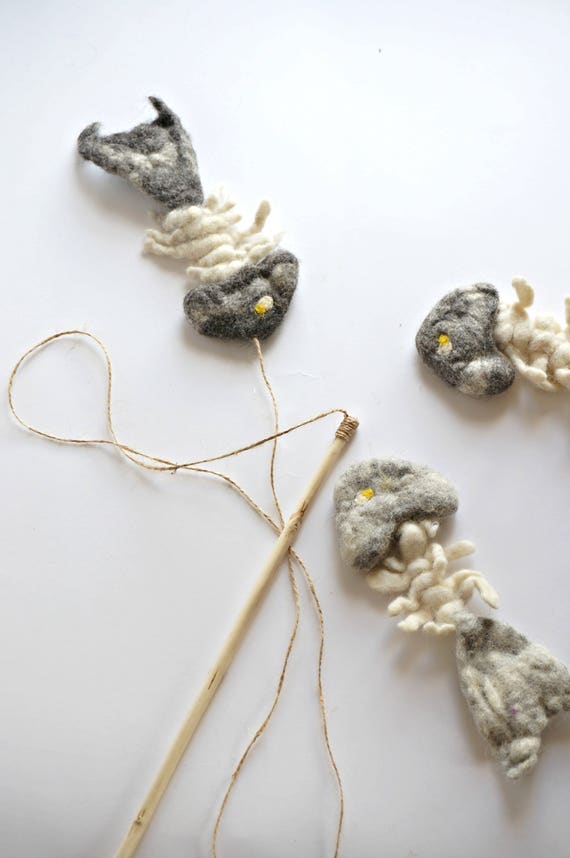 This adorable Natural Wool Felted Kitten Toy with Stick would definitely be a huge hit in our house! My cats love when we play "fishing for kitties." The fish is made from 100% organic wool, and you can choose from a bunch of different colors.
Yummy Homemade Cat Treats
I am pretty okay at making homemade dog treats, but I've yet to really figure out how to make cat treats. That's okay, though! These wonderful Etsy sellers take all the hard work out of it and make it easy to give your kitty natural, homemade cat treats!
21. Homemade Vegan Catnip Cat Treats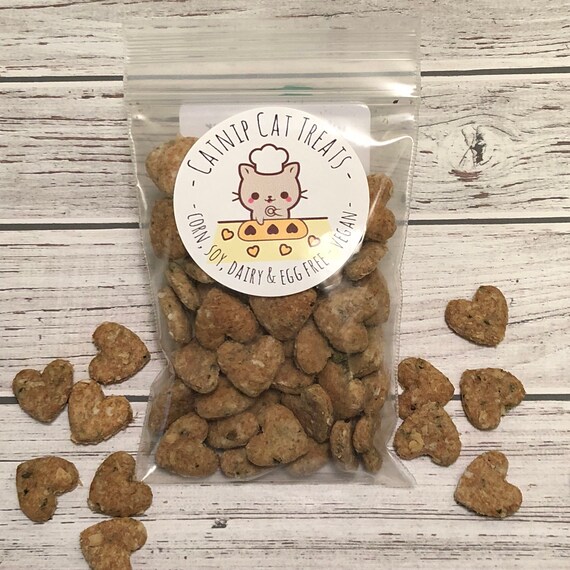 First, let me just say that cats are obligate carnivores, meaning they NEED meat to be truly healthy. That said, these Homemade Vegan Catnip Cat Treats are still a great option for kitties who go crazy for catnip and love crunchy treats. The price is super reasonable, too, at just $1.25. You get about 50 treats per bag.
22. Spring Fishy Cat Nibblers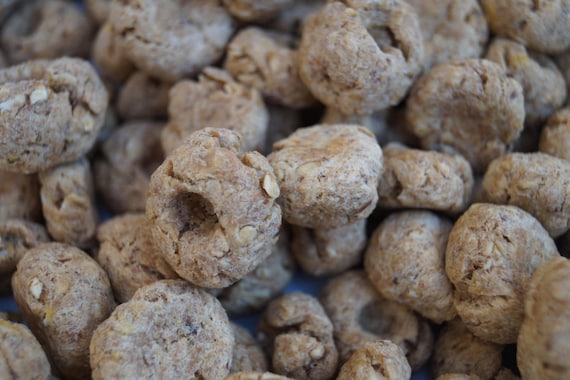 Fish grosses me out, so I'll never be able to make my own homemade fish treats. Thanks to these Spring Fishy Cat Nibblers, I don't have to! They're perfect for salmon-loving kitties (like my Alex). You get half a pound (8oz) for just $4.99, which is pretty fabulous.
23. Organic Cheddar and Catnip Cat treats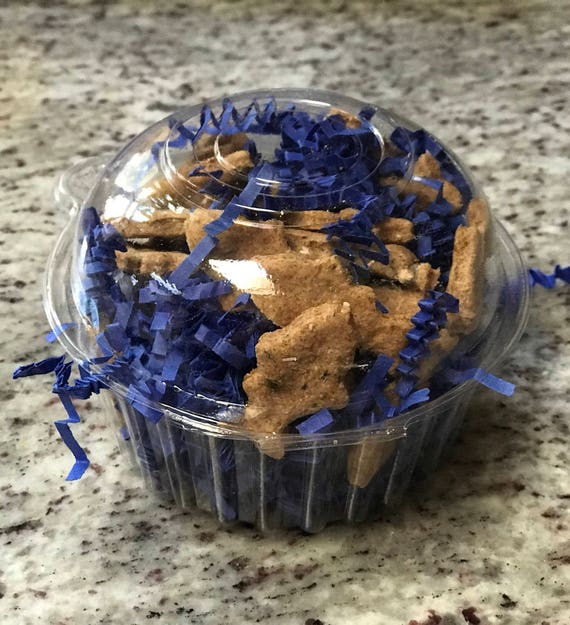 My Zoe goes absolutely bonkers for any type of cheesy cat treat, especially if they're also made with catnip! I know she would love these Organic Cheddar and Catnip Cat treats! I love that the package looks like a little fish bowl! They're baked to order with human-grade organic ingredients (including cage-free eggs) and made without any preservatives.
24. Kitty Kief Catnip Blend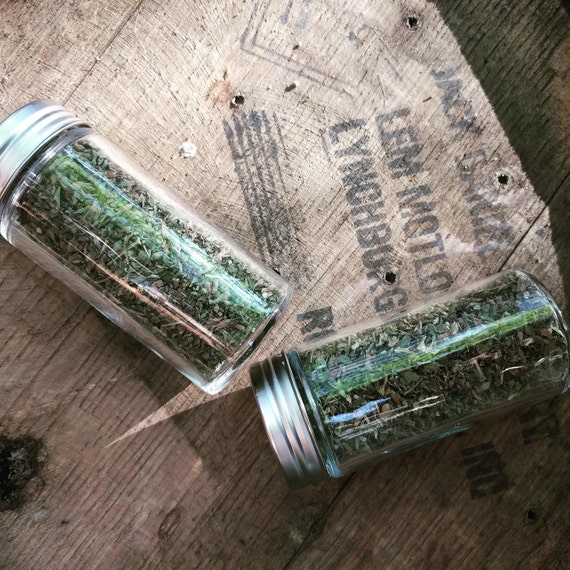 This year, I'm growing my own catnip and hopefully will have a nice harvest that I can dry and put away for throughout the year. If you can't grow your own (or if you run out), the KITTY KIEF Catnip Blend is the next best thing! It's made with "the perfect blend of catnip, silver vine, and shake from whole budded catnip (including the flowers)." FYI, silver vine is a great alternative to catnip for kitties who just don't like nip, or who have become immune to it.
25. Go Fish Kitty Treats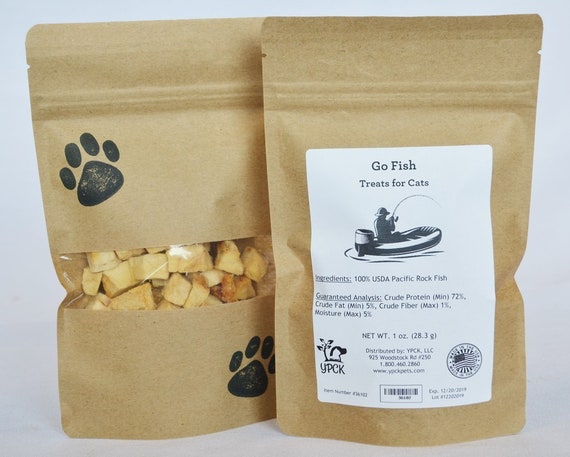 Another yummy fish treat, the Go Fish Kitty Cat Treats are made with just one ingredient: freeze-dried salmon. They're not just yummy for cats, either! My dogs always go nuts for freeze-dried fish treats.
Do you have any favorite homemade cat houses, trees, treats, or toys? Tell me all about it, I'd love to check it out!